'Letting down readers': Ita Buttrose rips apart Aussie ladies' mags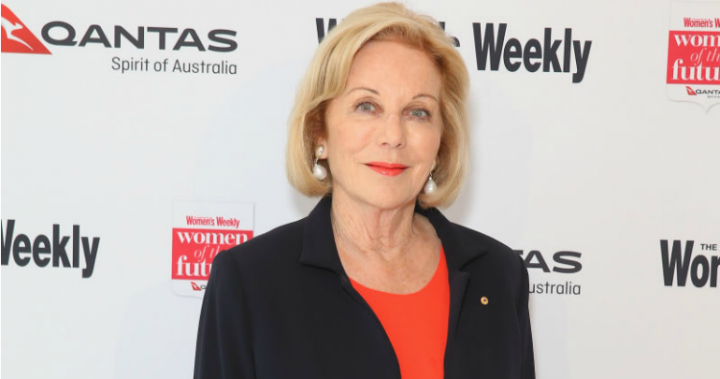 Australian media sensation Ita Buttrose has lashed out at some of the most popular ladies' magazines in Australia for thinking that their readers are "morons".
"They let down the standards of women's media. They assume the readers are morons and then blame everyone else for falling circulation," Buttrose said on Saturday Extra. 
The 75-year-old was the founding editor of Cleo magazine, and has also worked as the editor of Australian Women's Weekly. While editions of Cleo were discontinued in 2016, Australian Women's Weekly is still going strong, and was spared the brunt of Buttrose's disdain. Other publications were dealt some harsh truths. 
Read more: Ita Buttrose backs Pauline Hanson on terror tweets
"I'm sorry to see the truth used so carelessly. The number-one rule in journalism is to get the facts correct. If you can't check facts and verify they're correct, you don't publish," Buttrose declared, saying that magazines like Woman's Day, New Idea and NW (New Weekly) publish stories that are "all untrue and simply made-up, just someone's vivid imagination".  
Ad. Article continues below.
Only recently, we saw the impact of such magazines printing unreliable claims about stars; actress Rebel Wilson won a defamation case against Bauer Media. A Woman's Day article (one in a series published by Bauer in 2015) cited an anonymous source who knew Wilson in high school and claimed she was lying about her life to "make it in Hollywood". 
"They're hungry at this point," Wilson said during the trial. "Here's one little comment on a story and they're kind of like vultures swooping in to contact this person." 
Wilson was awarded a massive $4.5 million in compensation; Bauer is now appealing the judge's decision. 
Read more: Ita Buttrose shares her personal DIY beauty secrets
Buttrose believes these kinds of stories are "letting readers down" but thinks it could still be fixed. 
Ad. Article continues below.
"I hate to bag the magazines because I love them so much, but I would like to see them lift their standards and start printing the truth again," Buttrose admitted. "They might find the public would love them for it." 
Read more: Ita Buttrose: Lisa Wilkinson's job swap is a lesson for all women
Buttrose also has the stats to back her up; while Australian Women's Weekly saw a one per cent drop in readership between September 2016 and September 2017, Roy Morgan research still shows that it has a more impressive readership than its more tabloid-based competitors. 
Women's Weekly still lays claim to 7.4 per cent of the percentage of the population, a full per cent above its closest competitor, Woman's Day. 
Do you think ladies' magazines need to treat their readers with more respect?