Larry Emdur's super saucy Instagram post about his wife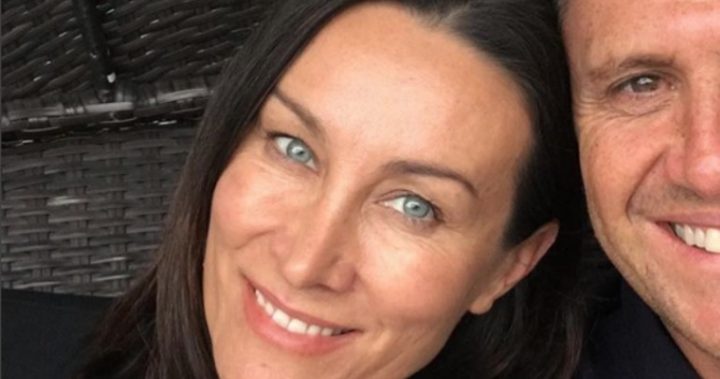 They may have been married for 23 years so far, but it looks like the honeymoon period never ended for Larry Emdur and his lovely wife, Sylvie. 
The Morning Show host, 52, and Sylvie, are currently on an overseas holiday exploring Europe, and Emdur has been faithfully keeping his Instagram followers updated on their adventures in his typically humorous fashion. So far he's posted from Slovakia, and they are now in the Bavarian region of Germany, where things really started to heat up – despite the weather being apparently rather chilly!
Emdur posted a picture of Sylvie in a store holding a Bavarian beer maid's outfit against herself – the type often seen at Oktoberfest – and he liked what he saw!
"Husband Confidential: Sometimes when my wife is shopping overseas I'm bored out of my brain," he wrote, in a sentiment most husbands out there would relate to.  
"But when she's trying on Bavarian Beer Maid outfits I be like 'Woohooo I'll take 5 in every different colour!! Quickly where do I pay ??? And order me a cab urgently we need to get back to the cabin ASAP !!!!'" 
Ad. Article continues below.
He (rather adorably) hashtagged the post with "#23yearsoffun #loveandmarriagegoestogetherlikehorseandcarriage and #sylviemeetsheidi". 
Followers are used to these very open and public displays of affection from Emdur, who regularly uses the social media platform to declare his love and devotion to his wife. 
We can only guess what may have happened back at the cabin!
Do you love seeing a couple clearly still in love after decades of marriage?