Kiss star Gene Simmons infuriates the web with comments on women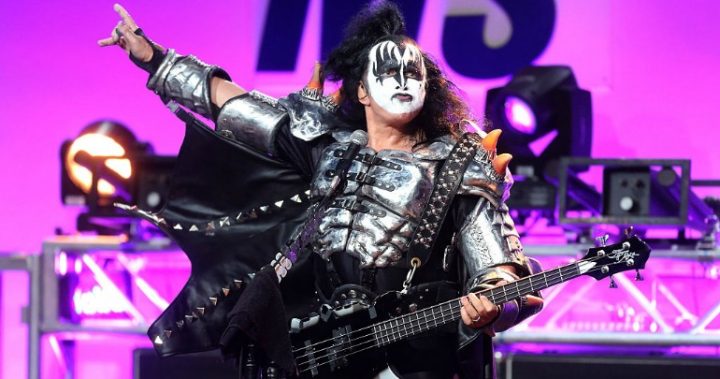 Kiss frontman Gene Simmons may've got older but clearly hasn't grown much wiser, because he doesn't seem to know when it's best to keep an opinion under wraps for fear of enraging the 'PC police'.
In his new book, On Power: My Journey Through the Corridors of Power and How You Can Get More Power, the 68-year-old tells how to get ahead in the modern world.  And he's got some pretty specific advice for women …
"Get over your biological urges," Simmons wrote, according to the the New York Post. "It's natural to want to have kids, but, sorry, you can't have it both ways. You have to commit to either career or family. It's very difficult to have both."
His comment ignited a frenzy on social media, as some tweeters slammed Simmons for his observation. 
OMG @genesimmons Shut the fuck up, you narcissistic Neanderthal. Your mansplaining of working women/mothers and biological clocks is nauseating. Please shut your tongue-hole.

— LQ? (@LiteralQuirk) November 12, 2017
Ad. Article continues below.
But others weren't too shocked at all by his comments …
Who would've thought that someone who looks like this would say something stupid? #GeneSimmons pic.twitter.com/8J8iCArklL

— Mikey C. (@mikey_c) November 13, 2017
And some agreed with the rocker …
Ad. Article continues below.
Here is the thing about what Gene Simmons said….he's not totally wrong. I hate that he's not wrong, but he isn't, not completely, and not for a lot of women.

— ?Gobbledy Geek? (@caseykassidy) November 13, 2017
In the book, Simmons doesn't exactly look like he thinks men are too smart either, explaining how using one's sexuality is the quickest route to power. 
"Women have a choice," he writes. "They can dress in potato sacks, [but] as soon as they pretty themselves up with lipstick, lift and separate them and point them in our general direction, they're gonna get a response. Guys are jackasses — we will buy them mansions and houses … all because of sex."
Ad. Article continues below.
Through On Power, Simmons argues that the idea of power as a corruptive force is a myth.
"Power is neither good or bad, it is simply a tool," Simmons said. "I'd rather the good guys have it. In the hands of someone like the Dalai Lama, it's going to be used well, and not to hurt people. In the hands of Harvey Weinstein, maybe not."
The rocker, who lives in Beverly Hills, California, notes that feels no guilt for being rich – in fact he believes that people should be thankful that he is. 
"If it wasn't for the rich, there wouldn't be jobs for people. There'd be no philanthropy. There'd be nothing," he said. "A poor person never gave me a job. The American dream is not only alive, but it's better and stronger than ever."
In Simmons' defence, as his son Nick Simmons explained in Vice a few years ago, many of Simmons' thoughts are based on his own fight for success. And he's a little too fond of hyperbole, which sometimes hides the sensible point behind his statements.
Ad. Article continues below.
"When he formed the band Kiss, he was a gangly, awkward kid in New York. No one said 'yes' to him," Nick Simmons explained.
"He didn't do well with women. People thought he was stupid because he couldn't speak English well. My father and Paul had to fight for every deal and every concert, had to fight against bad reviews and debt and day jobs, had to fight everything, in order to achieve what they did." 
What are you thoughts on this? Is Gene Simmons right about women 'having everything'? Is using your sexuality for gain okay?