Kerri-Anne Kennerley weighs in on Harvey Weinstein scandal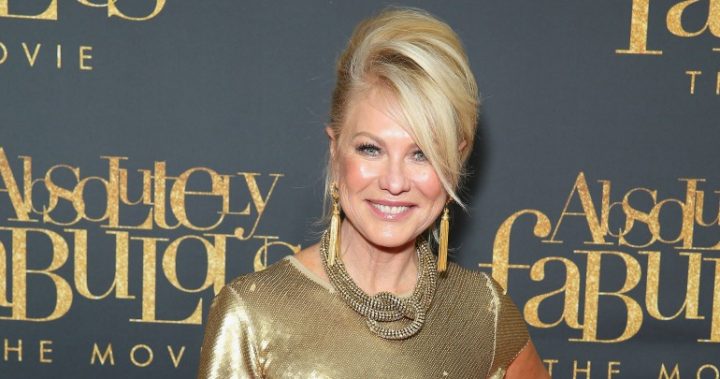 Hollywood movie producer Harvey Weinstein sent shockwaves around the world when countless rape and sexual allegations were brought forward earlier this month and now acclaimed television star Kerri-Anne Kennerley has spoken out on sexual harassment and chauvinism in Australia's entertainment industry.
Speaking on Sunrise on Monday, Kennerley claimed women in the Australian media industry have dealt with sexism and harassment for decades.
"It's not as if it's new. It happened in the 30s and 40s, that's why they called it the Hollywood casting couch, Australia is not immune to that either," she said. 
The 64-year-old claimed she had personally experienced "many" sexism and harassment encounters during her decades working in the industry, admitting that there are "plenty of Harvey Weinsteins in Australia". 
"Sexism, chauvinism, ageism – now there are laws against it. Going back then women just had to deal with it, draw the line in the sand and move forward," she said. 
Ad. Article continues below.
WATCH: The Queen of Aussie TV, Kerri-Anne Kennerley on her brand new book and 50-year career in the spotlight. #sun7 pic.twitter.com/ibcAyuhEXp

— Sunrise (@sunriseon7) October 29, 2017
Kennerley's upcoming book, A Bold Life, details her own personal experiences. She explained in those days, due to limited protection, many women suffered unwanted attention in the workplace, but says things have changed since then. 
Read more: Kerri-Anne Kennerley breaks silence on abusive first marriage. 
"Now there are actually laws and if someone behaves in a terrible fashion, there are people you can go to and report to and there are courts for that," she explained.
Ad. Article continues below.
"But there are laws now that weren't then. So yes, it was rife and it still probably is."
Kerri-Anne also commented on Australian journalist Tracey Spicer's bid to "name and shame" perpetrators in the Australian media industry. 
"If she wants to name and shame those guys, I hope she's got her facts right because it could get very expensive for her if she hasn't. You've got to be able to prove it," Kennerley concluded. 
Many Baby Boomer women will remember how different things were in the workplace throughout the 60s and 70s. Comments that would land a man in plenty of trouble these days were part and parcel when we were at work. 
Read more: Kerri-Anne Kennerley stuns in 70s disco flares and wild jacket
Have you been following the Harvey Weinstein scandal? What do you think of it?