Keith Urban performs moving tribute to Las Vegas shooting victims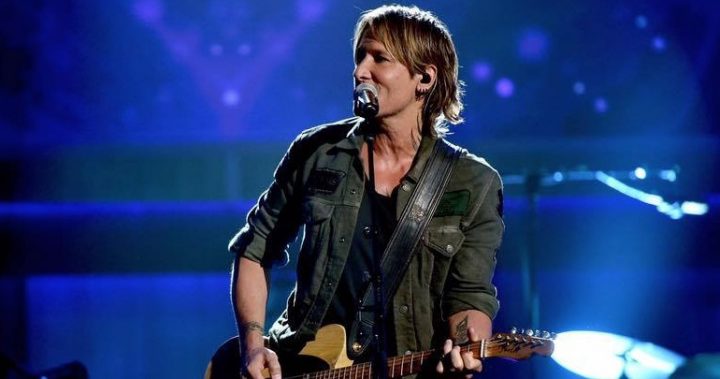 The news of the deadliest mass shooting in US history at a Las Vegas country music festival has hit hard in Nashville, the nation's country music capital. In a touching tribute to those who were killed, injured, or otherwise affected by the senseless violence carried out by Stephen Craig Paddock, some of the biggest names in country music came together for a musical vigil. 
Keith Urban, Alison Krauss, Vince Gill and Amy Grant were just some of the performers who joined forces for the special event. 
Each singer spoke a few quiet words about the incident before launching into heartwarming renditions of songs that hold a special place in everyone's hearts. 
When Urban took to the stage, he started by offering "the prayers and love of my whole family" to those affected by the Las Vegas shooting. 
"I started this morning by finding out about it and being shellshocked all morning, getting my kids ready for school," Urban said. "And our nine-year-old, as I was driving her to school this morning, said to me, 'Dad, you seem quiet.'
Ad. Article continues below.
"I said, 'Yeah, I'm really—there were a lot of people [were] killed last night.' And she said, 'Did you know any of them?' and I said, 'Not that I know of.' And then she said, 'Well, then why are you so sad?' I said, 'First of all, these were innocent people horrifically taken, and secondly, they're like family.' 
"It's the one thing about country music that's always been at the centre of it—and that is community. It's about community and so I did know those people, in that way and it just really hit me. I feel very grateful for this moment tonight to be able to put some light in the world." 
He went on to perform a moving acoustic cover of the Simon & Garfunkel hit "Bridge Over Troubled Water", which you can view in the full video of the Nashville event below. 
What did you think of the vigil?