Keith Urban debuts new song written for women of the world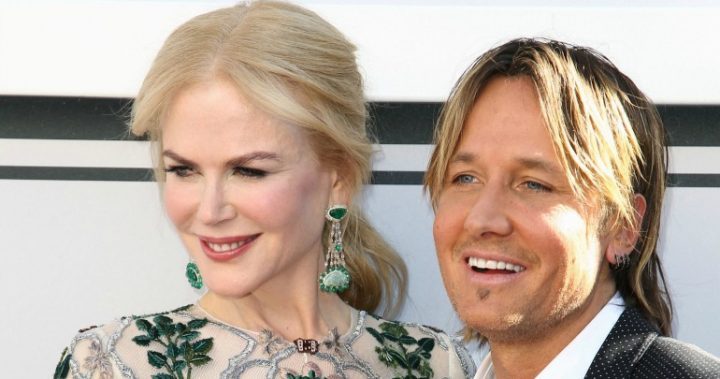 Keith Urban performed a stunning rendition of his new female anthem at the Country Music Awards on Wednesday, wowing the crowd with his song which he wrote in response to the recent spate of sexual assault allegations in Hollywood.
The powerful song, called 'Female', was written by Urban only a few weeks ago and highlights many of the accusations often made against victims of sexual assault.
"When you hear somebody say somebody hits like a girl / How does that hit you? / Is that such a bad thing?" he sings.
And later, "When somebody laughs and implies that she asked for it / Just cause she was wearing a skirt / Now is that how it works?"
Urban told Billboard the disturbing allegation against Hollywood heavyweights, such as Harvey Weinstein, Dustin Hoffman, and Kevin Spacey, had made an impact on him. 
Ad. Article continues below.
"As a husband and a father of two young girls, it affects me in a lot of ways," he explained. 
"And as a son — my mother is alive. It just speaks to all of the females in my life, particularly,"
"For a guy who grew up with no sisters in a house of boys, it's incredible how now I'm surrounded by girls.
"But not only in my house; I employ a huge amount of women in my team. The song just hit me for so many reasons." 
The CMA Country Music Association shared a short clip of Urban's stunning performance on their Facebook page. 
Ad. Article continues below.
Nominee Keith Urban debuted his new song #Female on the #CMAawards! What do y'all think?!

Posted by CMA Country Music Association on Wednesday, 8 November 2017
Urban's wife Nicole Kidman, who provides backing vocals on the track, posted a proud picture on Facebook of her and her husband sharing a kiss ahead of his CMA performance.
She wrote on the post "Love Keith Urban's new song. #female." 
Ad. Article continues below.
The song has already received plenty of love on social media with fans flocking to praise his powerful lyrics.
What do you think of Keith Urban's new song?