Julia Louis-Dreyfus cracking jokes about cancer weeks after diagnosis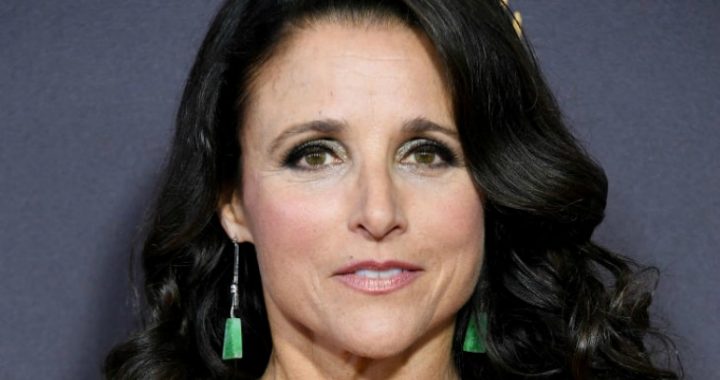 Just weeks after announcing to the world that she had been diagnosed with breast cancer, actress Julia Louis-Dreyfus is cracking jokes post-chemotherapy, posting a quirky and fun photo to her Instagram account. 
The Veep star, 56, shared the picture after her second chemotherapy treatment, with fighting words in her caption. 
"Chemo #2: finito. We are NOT fucking around here. "I've got the eye of the tiger. The Fighter dancing through the fire cuz I am a champion and your're going to hear me ROAR." Thanks to @mrtonyhale& @timothycsimons & @katyperry for their hilarious and loving inspiration," she captioned the goofy shot. 
Ad. Article continues below.
The comedy star, most famous for her role as Elaine in Seinfeld, shared the devastating news on social media in September, saying "1 in 8 women get breast cancer. Today, I'm the one"
Read more: Julia Louis-Dreyfus diagnosed with breast cancer
"The good news is that I have the most glorious group of supportive and caring family and friends, and fantastic insurance through my union," she wrote. "The bad news is that not all women are so lucky, so let's fight all cancers and make universal health care a reality."
News Corp reported she received her diagnosis the day after she won her record-breaking sixth Emmy Award. 
Do you use humour to get through tough times?