Judi Dench shows off her impressive fidget spinner skills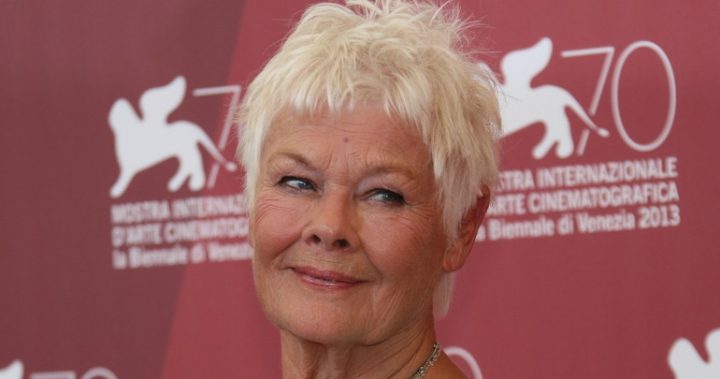 Judi Dench isn't your average 82-year-old. 
Not that we ever thought she was, but in recent days she's revealed things about herself that would leave many youngsters shocked and impressed. 
First there was her incredible rapping skills, as she joined British rapper Lethal Bizzle in a collaboration, and now she has revealed that she harbours another secret talent. As is turns out, the acclaimed actress is pretty good on the fidget spinner!
Read more: Hilarious video shows Judi Dench as you've NEVER seen her before
In case your grandkids haven't already introduced you to this addictive contraption, a fidget spinner is a toy which was originally designed to help children with special needs stay calm and concentrate in class, but caught on in the mainstream recently. 
Ad. Article continues below.
They're made up from a ball-bearing in the centre of a multi-lobed flat structure made from metal or plastic which spin on their axis.
It's kind of like the modern yo-yo, and kids compete with each other to learn new tricks on their fidget spinners, and they're a bit of a pain for teachers and parents alike. 
Read more: Judi Dench goes from red carpet to red face over probing question
But, as Dench proves, they're not only fun for kids! She revealed in an interview for her new film Victoria and Abdul that she keeps one on hand which was a gift from her grandson, and she's pretty good at using it!
Check out her skills in the video below! 
Have you used a fidget spinner, or do you leave that to your grandkids?