Johnny Ruffo opens up about his gruelling cancer treatment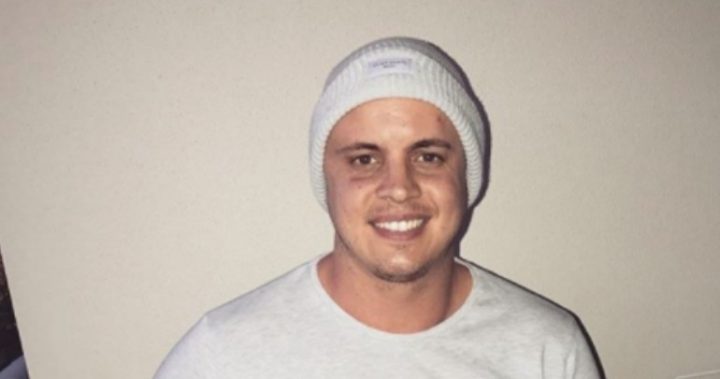 Former X Factor star Johnny Ruffo has spoken out about his battle with brain cancer. 
The 29-year-old was diagnosed with the devastating disease after presenting with a migraine, and underwent surgery to remove the tumour in August. 
He told New Idea that doctors were only able to remove 95 per cent of the mass, with the other 5 per cent too close to nerve endings to get out.
"If they had tried and something went wrong, it could potentially have caused paralysis all down the left side of my body," Ruffo explained. 
However, he was told that without the operation, he definitely would have died. 
Ad. Article continues below.
"Without the operation, there was a 100 per cent certainty I would have died because of the pressure on my brain."
Read more: Former 'Home and Away' star shocks fans with revealing post
Following the surgery, the Channel Seven star revealed that he was feeling better within days. 
"I was talking garbage, even worse than usual (laughs). But within days I was back to being myself again. I felt a lot better, lighter. I was confident, I was just sure it was all fine," he said. 
Unfortunately however, the news was not as good as he'd hoped, and it turned out he had a very rare form of cancer that affects a mere three per cent of brain cancer sufferers. 
Ad. Article continues below.
"There was a lot of medical jargon, but by all accounts this responds really well to radiotherapy and chemo so they are pretty confident they can beat it, which is good news."
He is set to undergo a gruelling regime of six weeks of radiotherapy, and then six months of chemo, but he's remaining positive.  
Ruffo, rose to fame after coming in third on the talent show The X Factor in 2011. Despite failing to take home the crown, he was a fan favourite and went on the win twelfth season of Dancing with the Stars the following year.
He later appeared in a starring role on Home and Away between 2013-2016.
Read more: Johnny Ruffo reveals heartbreaking update after surgery
Ad. Article continues below.
Brain cancer has a very high mortality rate and kills more people under 40 in Australia than any other cancer.
Only two out of 10 people diagnosed with brain cancer will survive for at least five years.
The mortality rate has barely fallen over the past 30 years. In recent years, high-profile celebrities such as Carrie Bickmore, who's first husband died of brain cancer, have worked to raise awareness and funds for research into a cure.
Do you have any words of support for Johnny at this difficult time?