Johnny Cash's kids release statement after 'sickening' discovery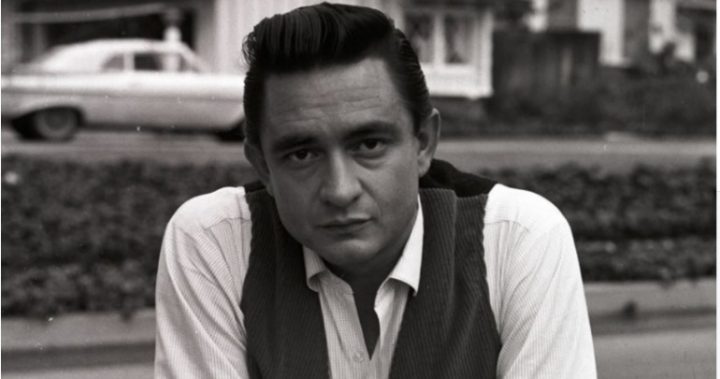 Johnny Cash's children have taken to social media to condemn a white supremacist who wore a t-shirt baring the singer's name during the 'white power' rally in Charlottesville at the weekend.
Rosanne Cash shared a message from the four Carter-Cash children, expressing their dismay and disgust at their father's name being associated with the neo-Nazi group.
We were alerted to a video of a young man in Charlottesville, a self-proclaimed neo-Nazi, spewing hatred and bile," the message from Rosanne and her siblings Kathy, Cindy, Tara and John reads.
"He was wearing a t-shirt emblazoned with the name of Johnny Cash, our father. We were sickened by the association.
"Johnny Cash was a man whose heart beat with the rhythm of love and social justice.
Ad. Article continues below.
"He championed the rights of Native Americans, protested the war in Vietnam, was a voice for the poor, the struggling and the disenfranchised, and an advocate for the rights of prisoners."
They went on to say their father would be "horrified" his name had been associated with the "poisonous" actions of the white supremacists.
"The white supremacists and neo-Nazis who marched in Charlottesville are poison in our society, and an insult to every American hero who wore a uniform to fight the Nazis in WWII," they wrote.
"Several men in the extended Cash family were among those who served with honor.
"Our dad told each of us, over and over throughout our lives, 'Children, you can choose love or hate. I choose love.'"
Ad. Article continues below.
They finished their powerful message with a stern word of advice.
"To any who claim supremacy over other human beings, to any who believe in racial or religious hierarchy: we are not you.
"Our father, as a person, icon, or symbol, is not you. We ask that the Cash name be kept far away from destructive and hateful ideology."
Rosanne, Kathy, Cindy and Tara are Cash's daughters from his first marriage to Vivian Liberto. The pair later divorced and Cash married fellow country singer June Carter, who is John's mother.
Ad. Article continues below.
Read more: Newly discovered work of Johnny Cash reveals more about the man in black
Read more: Donald Trump laments removal of Confederate statues
What are your thoughts on this? Do you agree with their message? Are you a fan of Johnny Cash?