Ivanka Trump's cute family picture gets ripped apart on Instagram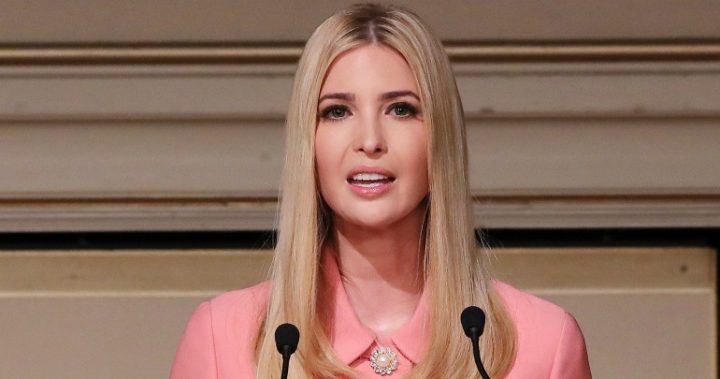 Ivanka Trump posted an adorable family portrait with her husband and kids on Instagram to celebrate the Jewish festival of lights, but the 'first daughter' got a less than friendly response from users of the social media platform.
Instagram users used the post as an opportunity to blast Ivanka, her husband Jared Kushner, and father Donald Trump over Kushner's latest legal troubles, as well as the US president's decision to declare Jerusalem the capital of Israel. 
"How about taking a second out to think about Palestine and you're fathers decision to move the embassy," one commenter wrote, while many, many others were far more succinct, telling the Trumps to go to hell and wishing Kushner, the son of a real estate mogul himself, a happy time in jail.
Kushner, who works as an adviser to President Trump, has recently been grilled over contacts Trump's presidential campaign had with Russia, as well as being criticised by members of congress over his family company's real estate deals.
Ivanka Trump converted to Judaism before marrying Kushner, and the photo depicts a common scene in Jewish households during the holiday – the couple and their three kids behind a lit menorah, with the caption "Happy Chanukah!".
Ad. Article continues below.
But it was perhaps an unintentionally politically charged image, given Donald Trump's recent decision to move the US embassy to Jerusalem and recognise the holy city as Israel's capital.
The ownership of Jerusalem has been a contentious issue for centuries. Israel and Palestine both claim it as state territory and it has not been officially recognised by any country internationally as owned by either, which is why Trump's statement last week caused such uproar.
Ad. Article continues below.
Read More: Trump crosses Muslim 'red line' by saying Jerusalem is Israel's capital
Trump himself has doubled down, though, releasing a message for the Jewish celebration of Hannukkah that said the US "stood with the people of Israel".
"On this holiday, we are proud to stand with the Jewish people who shine as a light to all nations. We also stand with the people of Israel, the Jewish State, which has itself a miraculous history of overcoming the tallest of odds," Trump added. "We hope that those observing the holiday here, in Israel, and around the world have a wonderful holiday."
What do you think of Ivanka's family picture? Do you think she deserves the abuse?