'It's their problem': Meghan Markle told to lie about her age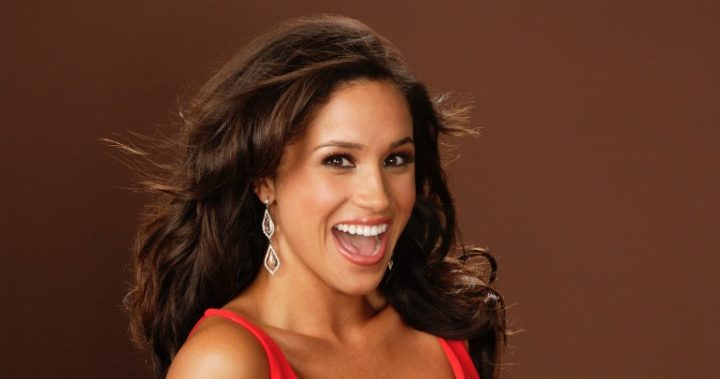 She's become one of the most famous faces in the world but it turns out Meghan Markle was once told to lie about her age.
Despite being just 36-years-old, a resurfaced interview from 2015 suggests that the soon-to-be royal was told to tell people she's younger than she really is to land jobs in Hollywood.
While she's given up acting to be with Prince Harry, she appeared in the hit US show Suits, as well as working as a model on the American version of Deal or No Deal.
According to The Sun, Markle was told she wouldn't land jobs past the age of 30.
"I think that as women actors, the industry can assume they have a shelf life," The Sun reports Markle saying.
Ad. Article continues below.
"I'm always told, 'Don't say your age'. I'm 33 [the age she was at the time of the interview] and I'm really comfortable with that. I think if anyone has a problem then it's their problem, not mine."
Read more: Meghan Markle's quiz show past exposed
She also said that more TV shows were putting an emphasis on older women.
"I think in television, you are seeing a shift of women who are not in their 20s who play strong women."
The resurfaced interview comes after one of Markle's Deal or No Deal co-hosts suggested that the models of the show had to go to extreme lengths to get air time.
Ad. Article continues below.
"Meghan's aspirations were to win an Oscar or be on Broadway, so if you're in a mini dress, high heels, with your boobs taped together and pushed up when what you want to do is serious acting, then it's tough," Tameka Jacobs explained to The Sun.
"He'd look at us and say: 'More hair on her' or 'fix her boobs' and there was a lot of stuffing our bras. We'd crack up about how much stuff was inside them."
Thankfully, Markle no longer needs to lie about her age or stuff her bra.
She's set to marry Prince Harry on May 19, 2018.
What do you think? Have you ever felt the need to lie about your age to get a job or to get ahead in life?