Is it okay to defend a friend accused of doing a bad thing?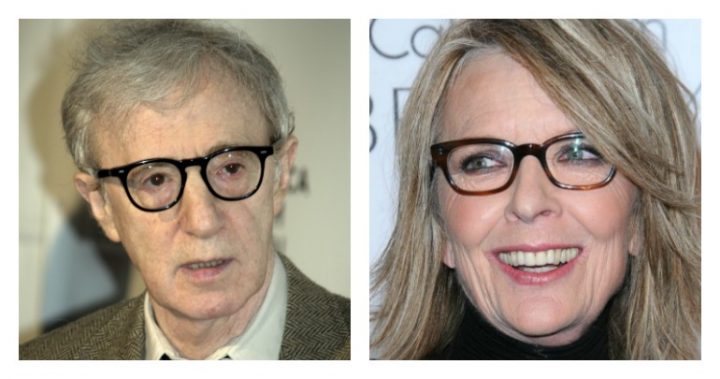 Friendships are precious things, but when someone close to you is accused of a bad thing, the line between loyalty and righteousness can be blurred. As emotional beings, we're often blinded by our love for a person and can't see past their faults or misgivings. 
Actress Diane Keaton is currently being accused of this bias after taking to social media to defend her long-time friend Woody Allen, who is facing fresh allegations of abuse from daughter Dylan Farrow. 
The actress, 72, said she "continues to believe" the director, after he fiercely denied molesting his Farrow – who first made the allegation in 1992, when she was just seven years old.
Now, Keaton has urged fans to watch an interview Allen did in 1992 on 60 Minutes, where he discusses the allegations made against him. She wrote on Twitter: "Woody Allen is my friend and I continue to believe him. It might be of interest to take a look at the 60 Minute interview from 1992 and see what you think."
Woody Allen is my friend and I continue to believe him. It might be of interest to take a look at the 60 Minute interview from 1992 and see what you think. https://t.co/QVQIUxImB1

— Diane Keaton (@Diane_Keaton) January 29, 2018
Ad. Article continues below.
It comes after several high profile celebrities began distancing themselves from Allen, with big names including Colin Firth and Greta Gerwig vowing not to work with him again, and Susan Sarandon recently speaking out against him.
Read more: Susan Sarandon slams Woody Allen at Cannes Film Festival
Keaton has been close to the director for years, and she has taken big roles in many of his films including Annie Hall, Interiors and Manhattan. He openly praised his friend at the 45th Annual AFI Life Achievement Award ceremony in June, saying in a speech: "Much of what I've accomplished in my life I owe, for sure, to her. Seeing life through her eyes. She really is astonishing. This is a woman who is great at everything she does."
Her views were backed by actor Alec Baldwin, who claimed it was "unfair and sad" that Allen was being blamed by actors without a prosecution.
Ad. Article continues below.
However, angry fans have now lashed out at Keaton and called her a "disgrace" for defending her old friend.
"I love you however I don't love Woody Allen. You need to do some research and soul searching," one fan commented in her Instagram page. "Shame on you. Disgrace to all women," added another.
Allen's adopted daughter Farrow first made the allegation during a bitter custody battle between Allen and his ex-partner Mia Farrow.
She spoke out about the allegations previously in a TV interview with CBS This Morning's Gayle King. Addressing the claims afterwards, Allen said in a statement: "When this claim was first made more than 25 years ago, it was thoroughly investigated by both the Child Sexual Abuse Clinic of the Yale-New Haven Hospital and New York State Child Welfare. They both did so for many months and independently concluded that no molestation had ever taken place."
Ad. Article continues below.
Instead, he accused his ex of orchestrating the whole thing, adding: "A vulnerable child had been coached to tell the story by her angry mother during a contentious breakup."
Would you stand by a close friend in this situation?
With Facebook removing news sites from your feeds we ask that you sign up for Starts at 60's emailers here. And to keep us on your wall, join some of our new Facebook groups and clubs:

News Junkies Club – Australia
News Junkies Club – USA 

See news on the change and links to all our other clubs and groups here.