INXS star Kirk Pengilly 'misses slapping women on the butt'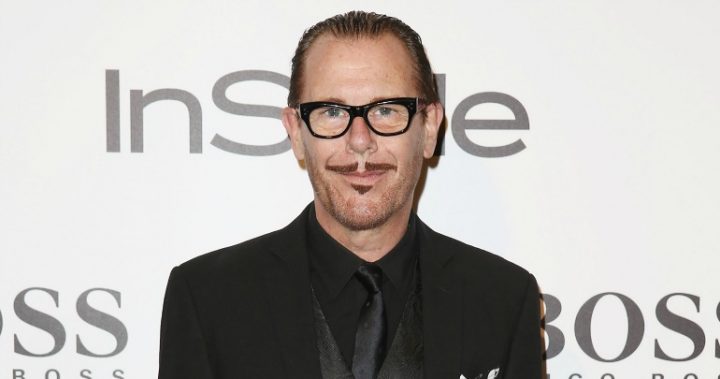 INXS star Kirk Pengilly has sparked controversy after claiming he misses "slapping a woman on the butt".
The Australian musician, 59, weighed in on the recent sexual harassment claims aimed at men in the entertainment industry – but is this latest comment a step too far?
The 59-year-old star spoke out at a Movember charity event in Melbourne on Thursday.
He claimed men are now wary to even pay women a compliment, in case it's seen as harassment.
"I really loved the '60s and '70s when life was so simple and you could slap a woman on the butt and it was taken as a compliment, not as sexual harassment," he told AAP, when asked his thoughts about claims against Don Burke and Hollywood producer Harvey Weinstein.
Ad. Article continues below.
Burke spoke out just days ago on multiple claims of harassment made against him, following an ABC/Fairfax investigation into his work with several women in the 1980s and 1990s.
Read more: Don Burke admits affairs in wake of harassment scandal.
However, he has strongly denied the claims made against him.
"I am deeply hurt and outraged at the false and defamatory claims made in your correspondence," he said in a statement responding to the allegations.
"I also believe that this publication is opportunistic and intended to severely damage my reputation, by trying to link my alleged behaviour with the appalling behaviour of Harvey Weinstein, which has gained a lot of media traction."
Ad. Article continues below.
Meanwhile, Weinstein has been accused by multiple women of sexual harassment, with some allegations dating as far back as the 1980s.
The claims were first made public in a New York Times investigation, and since then many high profile women have spoken out – vowing to "stand united".
Read more: 200 additional complaints following Don Burke harassment claims
Weinstein, who is now facing multiple criminal investigations and has been fired by his own company, has strongly denied the allegations, but apologised for his past behaviour.
In response to the New York Times' original report, a spokesperson for the disgraced star said: "Any allegations of non-consensual sex are unequivocally denied by Mr. Weinstein. Mr. Weinstein has further confirmed that there were never any acts of retaliation against any women for refusing his advances.
Ad. Article continues below.
"Mr. Weinstein has begun counselling, has listened to the community and is pursuing a better path. Mr. Weinstein is hoping that if he makes enough progress, he will be given a second chance."
Read more: Kerri-Anne Kennerley weighs in on Harvey Weinstein scandal
Since then, Today host Matt Lauer has been fired this week following sexual misconduct allegations.
While he said in a statement that some of the accusations were "untrue or mischaracterised", he added: "There is enough truth in these stories to make me feel embarrassed and ashamed" and vowed to "repair the damage".
Do you think Pengilly's latest statement is a step too far? Or do you agree with him?