'I don't want to be like dad': Robert Irwin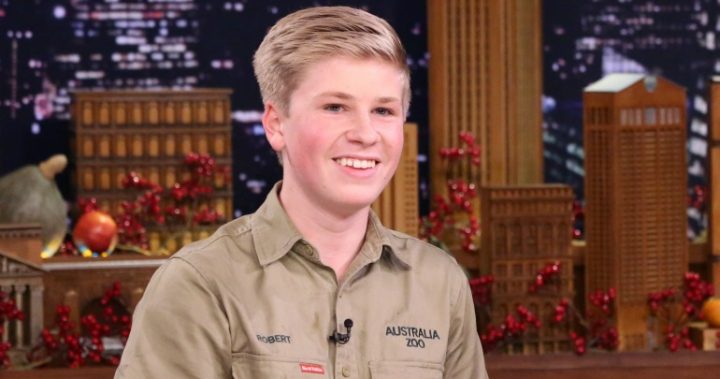 While most teenagers have no desire to be like their parents, Robert Irwin's reasoning is a little different than most kids his age.
The 13-year-old spoke to The Courier Mail about life under his father's legacy and said that while he doesn't want to be his dad, but wants to make him proud.
The young wildlife warrior has the same passion for animals that his father did, but has other interests that spread further afield too.
"It's in my blood, it's in my DNA, and it's in everything I do," he told The Courier Mail.
"Dad never cared about being known for himself, he cared about the message, and that's what I'm trying to do, continue that message.
Ad. Article continues below.
"I don't want to be exactly like Dad, I don't want to be Dad, but I do want to continue his legacy. I am trying to make him proud. I would like him to be proud of me."
Rob was just two when his father was tragically killed by a stingray barb to the heart while filming for a new show in Port Douglas, Australia.
Losing his father at such a young age has meant Rob's memories of his dad aren't as sharp as the rest of his family's.
"I wasn't even three years old when Dad passed away, so the memories can get hazy," he said.
"But I'll be at the zoo, or in our home, and all of a sudden something ­happens, I'll get a distant memory, or I'll just see something flash and I'll think, whoa, I remember that, Dad'."
Ad. Article continues below.
He said having thousands of photos and hours of video footage to scroll through had made it easier to keep his father's memory alive.
"If I find myself forgetting … I just go back through the archives, if I forget a trip we went on, I can find it and watch it, watch us all together, and I think that's pretty lucky."
Are you a fan of the Irwin family? Did you lose a parent at a young age? How do you keep their memory alive?