Hugh Hefner signed off on history-making first trans centrefold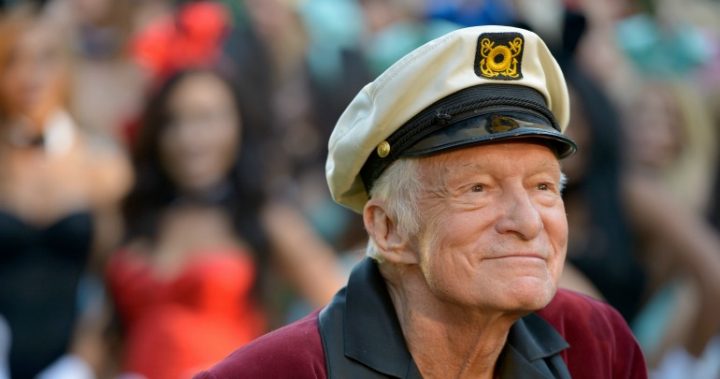 He made his fortune from exploiting and objectifying women, and almost singlehandedly made the porn industry what it is today. 
Given his penchant for keeping numerous blonde, busty, and attractive girlfriends at his beck and call in the infamous Playboy mansion, the last thing you might expect is for Hugh Hefner to make history in the diversity stakes. 
However, that is just what the late men's magazine founder did before he died, signing off on a deal to have the first ever transgender model feature in a Playboy centrefold in the magazine's 64-year history. 
Read more: Playboy founder Hugh Hefner dies, aged 91
Playboy featured its first ever transgender 'playmate',Ines Rau, in the centrefold of its November issue, in a move which the French model hopes will pave the way for "all women — trans or otherwise — in fashion and other sectors".
Ad. Article continues below.
Read more: Hugh Hefner's wife stiffed in millionaire's will
News Corp reported that the striking 26-year-old model spoke to the Thomson Reuters Foundation for her first media interview about the spread. 
"Every woman's beauty deserves to be celebrated," Rau told the publication.
"No one deserves to be a woman more than those (trans women) who routinely suffer abuse and are treated like they're less than nothing."
Rau said Hugh Hefner had personally chosen her to be the magazine's first transgender playmate before he died at the age of 91 in September, and had told her that he was very proud of her. 
"The messages of encouragement I've received from people have been amazing, although I'm still told by some that I'm ugly and should never be allowed in Playboy," she said. 
What do you think – is this a step in the right direction for diversity?