Helen Mirren makes bizarre Donald Trump request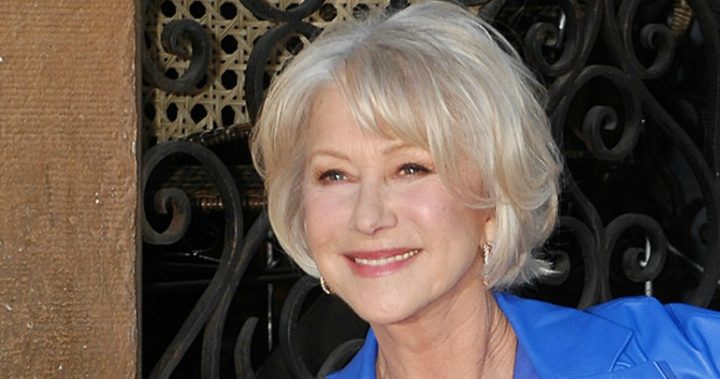 She's one of the best actresses in the business and it looks like Helen Mirren is prepared to push herself even further for a future film role.
The 72-year-old has revealed that she's keen to play a controversial world leader in the not-so-distant future.
While she's found success playing icons such as the Queen in the past, it looks like the Hitchcock star is looking to use her skills to play a male.
Speaking to the Hollywood Reporter, the English icon said she would love to play Donald Trump.
She explained: "I'd be so funny as Trump. I love it. I've almost got the hair."
Ad. Article continues below.
Given that she recently walked the catwalk at Paris Fashion Week, many could argue that she's got quite the stylish hairdo.
Read more: Helen Mirren dominates the runway for L'Oreal Paris fashion show
She continued: "What an extraordinary character. I mean that's a character isn't it, the real thing? I would say real life is so much more interesting than anything you can make up, you know."
The Arthur star even compared some of Trump's controversial antics to that of a character in a Shakespeare play, explaining: But you know, a fantastic sort of slightly Shakespearean character. He may have a Shakespearean fall, I don't know but you know, he is an extraordinary character."
Given that President Trump hasn't been overly enthusiastic when actor Alec Baldwin has parodied him on US comedy show Saturday Night Live, he probably won't take too kindly to Mirren's comments.
Ad. Article continues below.
Read more: Helen Mirren rocks out in gothic ensemble at movie screening
She even went as far as to say that he wouldn't be hard to play Trump and even hinted that she's already been doing her research to prepare for the character: "You look at the upbringing. You look at the schooling, the father, the mother.
"I don't know much about Mr. Trump's background, but if I was to play him, I would definitely start there. You have to start with the child, and the child is very much in Trump."
While nothing is officially in the works yet, Mirren has four movies expected to be released in the next year.
They include Berlin, I love You, Winchester: The House That Ghosts Built, Anna and The Nutcracker and the Four Realms.
What do you think of Helen Mirren's creative requests? Could her idea work or is she being completely unrealistic?