Helen Mirren laments the lack progress for women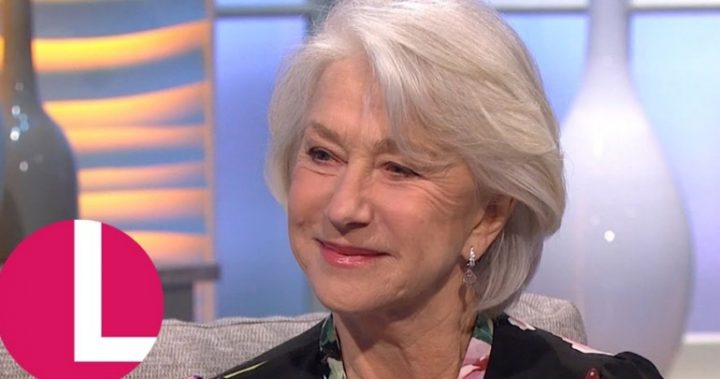 Women's rights have come a long way in the 40 years, but not far enough for Helen Mirren. The British actress appeared on talk show Lorraine this week where she lamented the lack of progress for women in many fields and described the current Times Up movement as "volcanic".
Commenting on the plethora of women who've come forward with tales of sexual assault and bullying at the hands of powerful men in Hollywood, Mirren said it was a start but there's more work to be done.
"I think it's more of a volcanic explosion than a tipping point! Little cracks of smoke and fire have been coming out, but finally the magma is appearing," she said. "It's certainly about time. It has come a long way but not nearly far enough, and its taken too long in my opinion."
Explaining that she felt the injustice of inequality for women in her youth, she added: "I was feeling and thinking those thoughts in my teens and early 20s, so I don't understand why its taken so long to get here."
She did, however, complement talk show host Lorraine Kelly for having a female camera operator on her production team.
Ad. Article continues below.
"That has changed and is changing, although not enough as I look around… Ah! There's one! See, that's great to see. Ten years ago that would not have happened."
Helen made headlines in 1975, when aged 30, she appeared on Michael Parkinson's famous talk show. Parkinson was slammed for his sexist line of questioning and his suggestion that she was only famous because of her "equipment".
"Serious actresses can't have big bosoms, is that what you mean?" Helen replied, outraged.
Now, some 40 years later, Mirren told Lorraine she attaches her name to as many female-positive projects as she can, noting young women are often plagued with a lack of self-confidence.
"It's a lack of self confidence, lack of self-worth maybe," she said. "I think women in particular suffer from this. But it's a normal natural part of human life, so I say fake it and continue faking it until it weirdly becomes true!"
Do you agree with Helen? Are women still under-appreciated and represented? Or do people need to move on?