Heartbreaking update on Jeanne Little's condition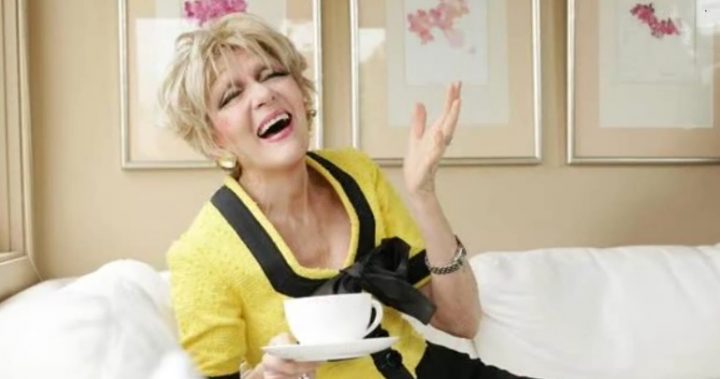 Jeanne Little's daughter has provided a heartbreaking update on the flamboyant star's battle with Alzheimer's disease. 
Little's daughter Katie appeared on Channel Seven's The Morning Show and revealed that her mother's disease is very advanced. 
"She's okay, the only blessing is she doesn't know what's going on so she just kind of lies there a lot now and sort of drifts in and out of sleep," she told hosts Kylie Gillies and Larry Emdur. 
She also spoke about the effect the disease has on the entire family. 
"I do think, 'God it's such a horrible illness', it just goes on and on and on and you think, 'Gosh this is going to go on for years and years and years'," she said.
Ad. Article continues below.
"Dementia doesn't just affect the person who's got it, it also has such a huge impact one everyone in your life and all the family and everything too."
Read more: The wonder and heartbreak of Jeanne Little
Audiences first heard her say "Dahhhhling" on Network Ten's Mike Walsh Show in 1974, and Jeanne Little was set to become a fixture on Australian television. It was her work with Mike Walsh that made her a favourite with audiences and securing her a Gold Logie award in 1976. It was one of three Logies she would win for being part of the multi-Logie winning program.
Outside of working with Mike, Jeanne held her own with some of the biggest stars in television as she was a guest on Midday with Ray Martin and part of a Michael Parkinson variety show on the BBC. She also appeared on stage in Jerry's Girls where she worked with Marcia Hines. However, it was her one woman show Marlene which garnered her critical acclaim in Australia and the US. Marlene was a tribute to actress and singer Marlene Dietrich.
On a sweet note, Katie said that her father is now residing in the same nursing home as her mother. 
Ad. Article continues below.
"It's so fantastic now he's in the same nursing home as mum," she said.
Jeanne's family went public with her battle with Alzheimer's Disease in 2011, and they also established the Jeanne Little Alzheimer's Research Fund in Jeanne's honour to help fund research into the devastating disease.
Were you a fan of the great Jeanne Little?