Harrison Ford loses his cool in bizarre interview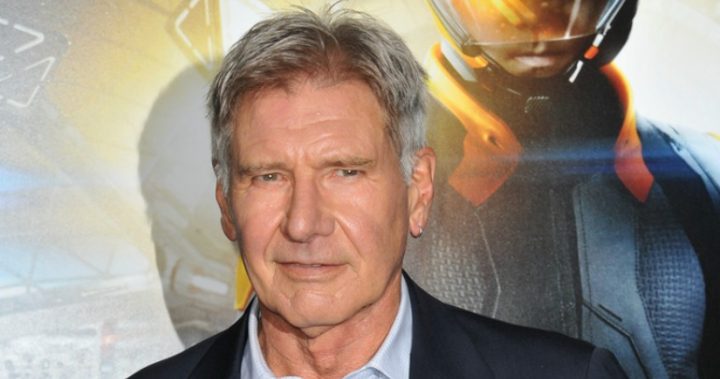 It's been 35 years since the first Blade Runner movie, and Harrison Ford is struggling a bit with the press tour for the latest sequel, Blade Runner 2049. A YouTube video shows Ford and co-star Ryan Gosling (La La Land) dissolving into fits of giggles with This Morning interviewer Alison Hammond. 
It looked like things were off to a good start, with Hammond carefully placing props from the original Blade Runner films on the coffee table and suggesting that fans would love the subtle reference. 
"That's so cool," Gosling said. "Are you a fan of the originals?" 
"Never seen it," Hammond admitted, before she and Gosling burst out laughing, along with the rest of the crew off-camera. 
"I appreciate your candour," the actor noted. 
Ad. Article continues below.
When the interview kicked off, things quickly went from bad to worse. 
"Bleak, dystopian, an absolute nightmare, to be honest with you—that's just my interviewing techniques," Hammond said by way of introduction. 
While Gosling chuckled quietly in the corner, Ford turned to Hammond and instructed her to cheer up.
"Well, it's a bit of a bleak day," Hammond said, gesturing to the sky outside. 
"No, it's not," Ford said. "It's a lovely day in London. Let's keep it that way. This is not the introduction we were promised. Bring me on with a little happier music." 
Ad. Article continues below.
As this disastrous interview chugged along, it wasn't long before Gosling decided to treat himself to a drink from the mini bar. 
"I feel like that's where this is headed," he said. 
"I notice there's nothing left for me," Ford said, lifting his own coffee cup as Hammond poured her own drink.
At one point, Gosling walked off set after being asked whether he'd knitted his own sweater. He returned, however, to talk about the movie's stunts. Ford revealed that he'd had trouble with the stunt work at the age of 75. 
"I found them extremely difficult," he said, "which accounts for the fact that I hit this guy one time." 
Ad. Article continues below.
"Turns out it doesn't matter who you're getting punched by," Gosling said. "It's still just getting punched."
You can watch a full video of the hilarious interview below. 
What do you think of the interview?