Greg Norman poses with his shirt off AGAIN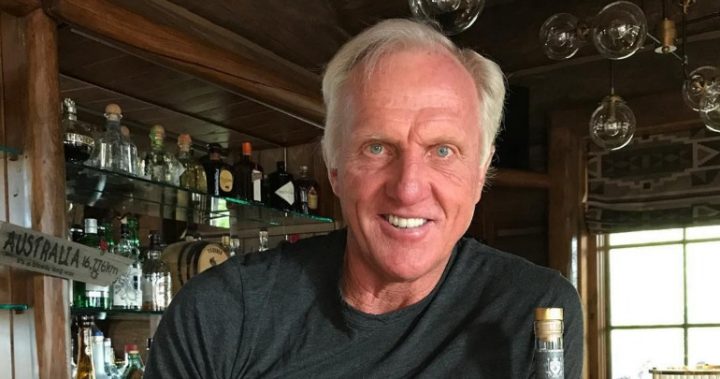 'The Shark's' never shy of showing off his body and on Sunday, Greg Norman dressed as the beloved fictional character, Mick 'Crocodile' Dundee. 
The Australian golfer, dressed up as Paul Hogan's famous film character for a Christmas bash held at his golf club in Florida. 
A fitting look, both Norman and Dundee are widely considered Australian legends. 
The 62-year-old took to social media to post a series of images from the event, with the caption, "Absolutely crazy great company Xmas party last night. Crocodile Dundee themed!!"
Norman perfectly resembled Dundee – the iconic film character who first appeared in the acclaimed movie Crocodile Dundee, released back in 1986. 
Ad. Article continues below.
The golfing legend sported a khaki vest, shark tooth necklace and a black akubra hat. A large knife was also placed in front of his pants. 
Fully committing to the costume, Norman layered on fake tan to replicate Dundee's bronze leathered complexion. 
The golfer's wife, Kirsten also joined in on the fun, dressing up as Dundee's love interest Sue Charlton. The 49-year-old donned a sleeveless olive green dress.
Ad. Article continues below.
The lavish bash, held at the Florida resort that Norman founded in 1995 was an ode to his home country. The golf club was decorated with Australian flags and Aboriginal artworks for the night. 
The two-time British champion, who is very comfortable sharing social media posts of himself shirtless, or pumping weights in the gym has recently announced his return to golf. 
Norman will come out of retirement for a one-off professional appearance with his son, Greg Norman Junior at the PNC Father-Son Challenge in December at the Ritz-Carlton Golf Club in Florida. 
Is this his best look yet? Are you a fan of Greg Norman?