George Clooney finally addresses lies about twins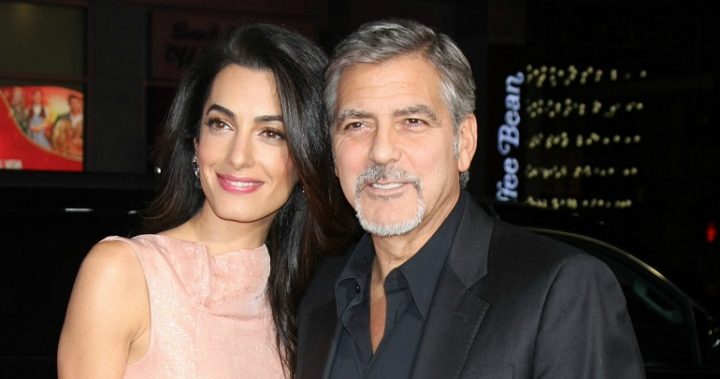 George Clooney has dispelled the rumours about his twins with wife Amal, confirming they conceived naturally.
The couple have faced speculation on social media and in the press about how they fell pregnant at 56 and 39, with many claiming the used IVF.
However, Clooney confirmed to The Hollywood Reporter this week that wasn't the case.
Speaking with THR, Clooney opened up about becoming a father at a time when most people are preparing to retire and how he had never had any desire to have children until he married.
"It had never been part of my DNA," he told The Hollywood Reporter.
Ad. Article continues below.
"We didn't plan on it. We never talked about it until after we were married, which is funny.
"… And then, after the wedding, Amal and I were talking and we just felt we'd gotten very lucky, both of us, and we should share whatever good luck we've got. It would seem self-centered to just have that belong to us."
Ad. Article continues below.
Read more: Amal Clooney makes stunning post-baby return to red carpet
Understandably, he said both he and Alamuddin-Clooney were shocked when the doctor told them it was twins.
"He goes, 'Well, there's one.' And I said, 'Great.' And then he goes, 'And there's the second one.' And I was like, 'What?' We just sat there, staring at that piece of paper they give you, and I kept thinking there was a mistake."
Like most new parents, Clooney said it took him a while to get used to the thought.
Ad. Article continues below.
"It was wild," he said "You know, everything is conceptual until it's real. It's like, 'Yeah, we're going to be parents, yeah.' And all of a sudden you go: 'Holy shit. I'm a parent!' "
"We are unrested — we're both unrested, and she's more unrested than me, obviously," he says. "But I'm a very good diaper guy, which I didn't know I would be."
Clooney is currently promoting his new film, which he wrote and directed, starring his close friend Matt Damon and Julianne Moore.
Are you a fan of George Clooney? Why do you think people wanted to make such a big deal about how they conceived?