Fans in meltdown over Stockard Channing's 'new' face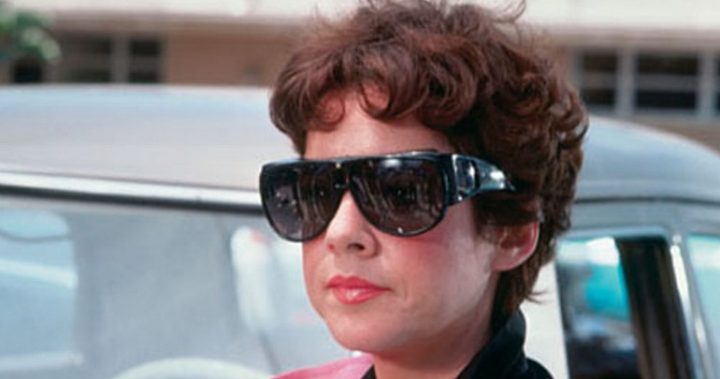 Grease star Stockard Channing has sparked more than a few raised eyebrows with an appearance on British television show Lorraine that prompted fans to ask "what happened to her face?".
Much like the rest of us Channing's youthful glow of the past has given way to a few wrinkles, but the actress was subjected to a flurry of side remarks about her appearance with many accusing her of ruining her features with plastic surgery.
Ad. Article continues below.
"Shes ruined herself. Gone too far. She looks more like Jackie Stallone! [SIC]" wrote Instagram user cadders74.
"What the hell has happened to her face too much plastic surgery! [SIC]" commented yvettegeorgie.
Good grief, Stockard Channing looks unrecognisable on #Lorraine. Such a shame that people feel they can't simply age gracefully ?

— ?? ๓คՇՇɦﻉฝ ?? (@MouthyMatthew) October 17, 2017
Ad. Article continues below.
While the backlash came in thick and fast, some fans jumped to her defence and pointed out that wrinkles and saggy cheeks are just a part of growing old — an honour not everyone is awarded.
"She is 73 !!! Looking good rizz [SIC]," wrote Instagram user ksandom.
"Still my favourite film EVER! Rhizzo looks fab!" said rachelcubberley.
Channing appeared on Lorraine to promote the 40th anniversary of Grease and her current West End role in Apologia opposite Downton Abbey's Laura Carmichael.
While Grease is one of the most popular teen movies in history, the actress admitted she's only seen it twice.
Ad. Article continues below.
"I saw it when it first opened and there was a 20th anniversary and I went with a friend of mine and her little girl," she said.
Channing was 33 when she played Rizzo in the 1978 film and joked that she was "the world's oldest living teenager" thanks to the timeless classic.
Do you think people need a reality check on ageing? Are you a fan of Stockard Channing?