Famed gossip columnist Liz Smith dies aged 94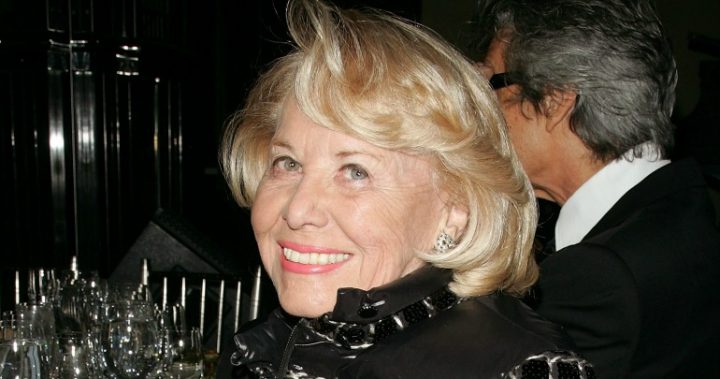 Gossip columnist Liz Smith died in New York on on Sunday, aged 94.
Deadline reports that Smith' literary agent Joni Evans confirmed she died of natural causes.
Smith was New York's most revered gossip writer. Her biggest story came in 1990 when she famously broke the news of Donald Trump's affair with Marla Maples when he was married to Ivana Trump.
Smith revealed that the former Mrs Trump had left her husband after learning of his affair.
Smith wrote at the time: "She still wants to be his wife. But the bottom line is, she won't give up her self-respect to do it. Intimates say she had every chance to continue being Mrs. Trump by allowing her husband to live in an open marriage."
Ad. Article continues below.
The story divided New York's big wigs and caused friction between the now-President and Smith, who became a staunch defender of Ivana.
Unlike her fellow gossip writers, who hunted for scandal and wrote with a fierce bite, Smith's style was more news orientated and relied more on facts than salacious gossip.
She became friends with many of the celebrities she covered and was close with Elizabeth Taylor and Richard Burton. She once said their friendship "really helped make my career" and that "it didn't do them any harm, either."
Smith worked at some of New York's biggest newspapers throughout her career, having started as a proofreader Newsweek before becoming a press agent for Broadway shows, and a news producer for Mike Wallace at CBS Radio. She later wrote for Cosmopolitan and Sports Illustrated.
Her famed hit its stride when she joined New York Daily News. She was later poached by Newsday and was paid $500,000 to leave the Daily. When the paper folded, she joined the Post.
Smith authored several books, including Natural Blonde, which went on to become a best seller.
Do you remember reading Liz's columns?