Elton John's beautiful tribute to beloved mum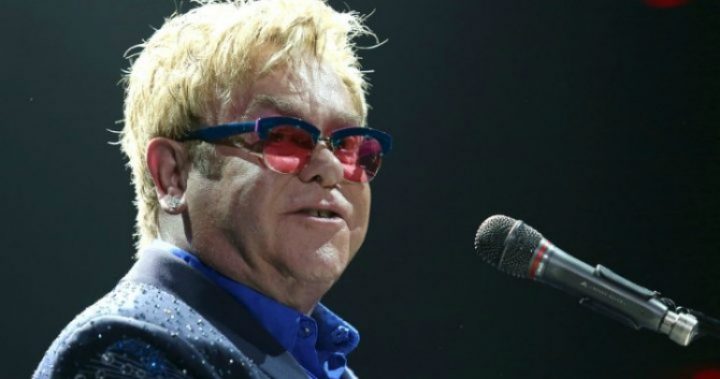 It's been an emotional week for singer Elton John.
Just two days ago, the 70-year-old took to social media to reveal his sadness about his mother's untimely.
Sheila Farebrother passed away on Monday morning, with the Grammy winner revealing he was shocked by her sudden death.
Read more: Elton John 'in shock' over mother's sudden death
Taking to Instagram he wrote: "So sad to say that my mother passed away this morning.
Ad. Article continues below.
"I only saw her last Monday and I am in shock. Travel safe Mum. Thank-you for everything. I will miss you so much."
Since then, the usually vocal star has been quiet on social media.
Still, he proved that the show must go on and continued entertaining thousands of fans as part of his tour.
In Germany, the 'Rocket Man' singer took to the stage in Hamburg and made an announcement to the audience.
Ad. Article continues below.
"Yesterday was a sad and hard day for me because my mother passed away," he told the crowd as he sat behind his piano.
"And I'm glad to say that she passed away peacefully with no pain, but maybe sooner than she should have done."
Ad. Article continues below.
Just like his Instagram message earlier in the week, the rocker said he was still shocked, but that he wanted to remember his mum in a special way.
He continued: "I was thinking about how I could pay tribute to her tonight and what song I should choose.
Read more: Elton John thrills audience with stirring version of musical classic
"Well this next song, I wrote at her house and I can remember every single minute of writing this song with Bernie [Taupin]. So this is the song I want to dedicate to her and it's taken me from nowhere to somewhere."
Ad. Article continues below.
He thanked his mum before belting out an emotional rendition of 'Your Song'.
There wasn't a dry eye in the house!
Elton's tribute comes after he recently ended a public feud with his mother before she died.
The Sun reports that the pair didn't speak for nearly ten years after she didn't entirely approve of Elton's partner and manager, David Furnish.
She got to meet her grandchildren before she passed away.
What do you think of Elton's tribute? Have you ever seen him in concert?