Elton John's partner discusses likelihood of iconic musician retiring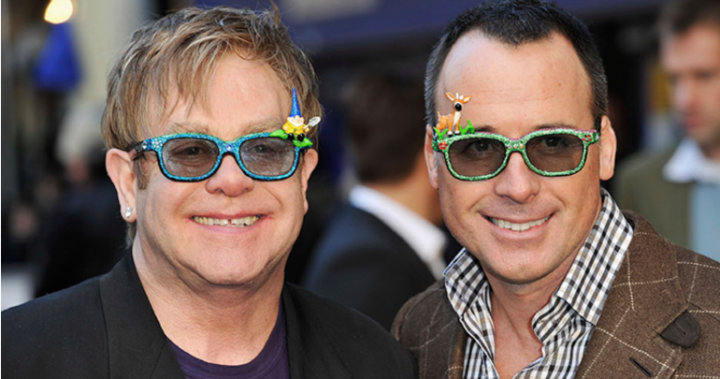 He's been in the music business for decades and at 70, Elton John remains one of the world's most loved singers.
In addition to his hectic tour schedule, the Brit finds time to appear in movies, mentor younger artists and contribute to an array of charities.
While most entertainers retire when they hit a certain age, Elton John's partner and manager has said that he doesn't think Elton will ever give up performing.
ABC News reports that David Furnish made the comments during an interview with Music Week.
Read more: Elton John thrills audience with stirring version of musical classic
Ad. Article continues below.
"Without question, Elton must never stop performing," he said.
"We all have things that kind of keep us alive in life. Some people relish the idea of a retirement where they do nothing [but] for Elton that would be purgatory. Playing to live audiences is going to be something he always needs to do."
Earlier this year Elton embarked on a regional tour of Australia, playing at some of the nation's most remote towns in favour of massive city arenas.
Part of the reason for the 'Tiny Dancer' singer's desire to keep performing is because he always wants people to remember him.
Furnish continued: "He takes his legacy very seriously and he's very proud of it, but the most important thing for Elton is that he continues to look forward. He needs to collaborate."
Ad. Article continues below.
While he still plans on touring and recording as he gets older, it appears that being a dad has finally caught up with performer.
Read more: Elton John posts happy snap with Diana as he mourns his 'angel'
He's ending his famous Las Vegas show next year to focus on raising his two children and other work commitments.
Still, it appears as though Elton's husband is happy for his partner to cut back on some of his work projects: "I think he feels he needs to take a breather, he needs to step back and take a pause.
"He's also working on his memoirs and then we have a few surprises up our sleeve."
Should all people be forced to retire at a certain age or should they keep chasing their dreams into their later years?