Downton Abbey star says she's a 'widow' after losing fiancé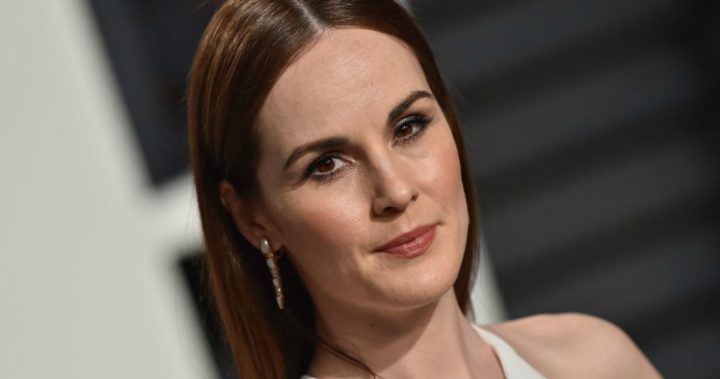 Michelle Dockery, who played Lady Mary in the hit TV series Downton Abbey, has opened up about the death of her fiancé two years ago.
"I refer to myself as a widow, yes," Dockery said in an interview with The Guardian. "We were engaged and married at heart, and so I do consider myself a widow … That's the first time I've said that, and it's a bit of a relief to say so." 
Dockery was engaged for a year to Irish public relations director John Dineen when he passed away from cancer at the age of 34. 
Read more: You won't believe what this Downton Abbey star looks like now
"I don't have the vocabulary to describe what it felt like," Dockery says. "And what it still feels like. It is … I've never been more committed to anything in my life than to him. So at the tie everything just shut down. Work, everything. Work didn't matter. You suddenly become an [oncological] expert. This stuff becomes your world, and that of course was my priority." 
Ad. Article continues below.
Read more: Downton Abbey star reveals ongoing battle with illness
The events of Dockery's love life carved an eerie parallel to her Lady Mary character on Downton Abbey, whose husband passed away at around the same age. 
"It was just baffling, and still is to me, that my character's storyline was so similar," she says. 
Dockery and Dineen were introduced through a Downton co-star Allen Leech, who played Tom Branson in the period drama. While she stayed quiet for some time following Dineen's death, Dockery has thrown herself back into acting with new TV shows and a stage adaptation of the Faye Dunaway film Network. 
Read more: Maggie Smith says Downton Abbey ruined her life
Ad. Article continues below.
Supporters of the actress were quick to voice their concern after reading the article, with many commenting on The Guardian's Facebook page and praising her strength. 
"I didn't expect to be moved to tears," one person commented. 
"I hope that she gets her time to grieve and takes time for herself to heal and relax. I'm so sorry for her loss," another wrote. 
How would you deal with the passing of a partner?