Donny and Marie Osmond share some cheeky sibling rivalry on TV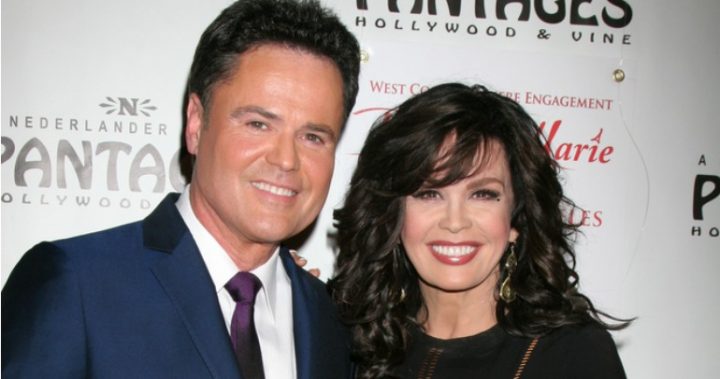 Appearing on the US Today show on Monday, vocally talented siblings Marie and Donny Osmond showed that even the rich and famous aren't immune to a bit of sibling rivalry. 
The duo appeared on the morning program to talk about their summer tour, their Las Vegas show, and more. 
Siblings and rivalry go hand in hand, but this pair can clearly take a joke and have some fun with it without getting too cross. 
Their Las Vegas show is now heading into its 10th year, with Donny bragging that "it's the greatest show in Vegas" – and throwing in a cheeky dig at his sister. 
"And Marie does a couple of numbers as well," he joked. 
Ad. Article continues below.
Clearly they get along very well though; the sibling duo have been performing together since they were children, recording multiple albums, toured the world with their act, and hosted a television variety show. 
Their Las Vegas stage spectacular Donny & Marie has been running since 2008, although it was only intended to be a limited run, and they are showing no sign of slowing down anytime soon even at ages 59 and 58, respectively. 
Backed by eight dancers and nine-piece band, the due sing together, as well as performing some solo acts. 
Are you a fan of the Osmonds?