David Walliams accused of racism after shocking 'yellowface' costume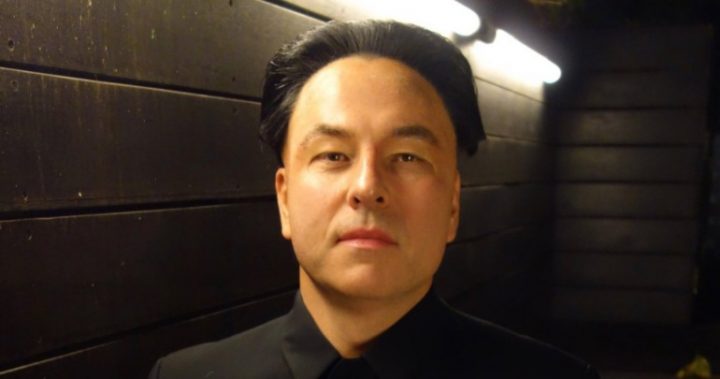 He's one of Britain's best loved TV personalities but many are claiming David Walliams has gone too far with his recent Halloween costume.
The Little Britain star, who is no stranger to dressing up, shocked his fans around the globe when he dressed as controversial North-Korean figure Kim Jong-Un.
He attended a party hosted by Jonathan Ross and happily shared snaps of his costume to social media.
Happy Halloween from Kim Jong-un. pic.twitter.com/fGbpo5EgmF

— David Walliams (@davidwalliams) October 31, 2017
Ad. Article continues below.
The star changed his hair and skin colour and even altered his eyes to look more Asian in appearance.
He was excited to share his new look with his 1.97 million Twitter followers, but not everyone was impressed.
Many called out the Britain's Got Talent judge for what they believed was racist behaviour, saying that yellowface didn't help when it comes to the battle against discrimination.
Similar to blackface, which was a form of makeup usually worn by white people to represent someone from an African background, yellowface is considered offensive to people from Asian countries.
Thank you for being the perfect host @wossy pic.twitter.com/fZmbHu9pX3

— David Walliams (@davidwalliams) October 31, 2017
Ad. Article continues below.
While it was a big part of TV and theatre back in the day, blackface is now largely condemned. These days, many shops even refuse to sell golliwog dolls as many believe they are hurtful and disrespectful.
Of Walliam's outfit, people were quick to call out the author.
One person on social media said: "With homophobic, fatphobic and transphobic already on base, David Walliams hits it out of the park with a racist grand slam."
Another message read: "And this is why I'm never buying any of his books. David Walliams was and still is a racist."
Ad. Article continues below.
A third added: "How long is David Walliams going to be openly racist for and keep his career?
But not everyone thought the outfit was offensive.
One fan said: "This country has lost its sense of humour."
Another added: "You realise dressing up as somebody doesn't automatically make you racist, right?"
A further message read: "That's the PC brigade for you. Very selfish lot! Always taking offense and giving nothing in return."
Walliams is yet to respond to the accusations, but has continued to post photos on social media of his costume.
What do you think of the costume? Is this harmless fun or casual racism?