Colin Firth's wife admits to affair with couple's stalker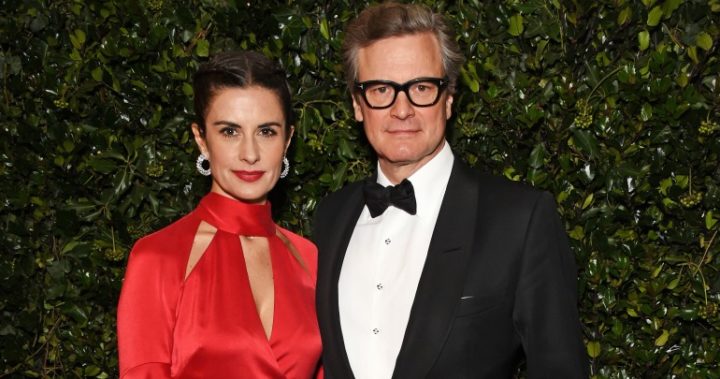 Colin Firth's wife has confirmed she had a relationship with the man now accused of stalking the glamorous couple.
The Times reported on Friday that Firth and his wife Livia Giuggioli had reported Italian journalist Marco Brancaccia to police for harassing them with "frightening" messages and threats.
Now the couple have released a statement revealing they briefly separated between 2015 and 2016, and during this time Livia had an affair with the accused.
In a statement released to media, the couple said: "A few years ago Colin and Livia privately made the decision to separate. During that time Livia briefly became involved with former friend Mr. Brancaccia. The Firths have since reunited.
"Subsequently, Mr. Brancaccia carried out a frightening campaign of harassment over several months, much of which is documented. For obvious reasons, the Firths have never had any desire to make this matter public."
Ad. Article continues below.
The story first came to light after court documents on the case were leaked to Italian newspaper La Repubblica.
Colin and Livia married in 1997 and have two sons together.
Brancaccia has denied the allegations and said he only sent two messages and an email, according to People.
"She wanted to leave Colin for me," he reportedly said, adding that the marriage had "been over for years."
"I wrote an email to Colin about my relationship with Livia, which I now regret sending, and she filed a complaint against me for stalking out of fear that I could go public with what she had revealed to me about her marriage and work," he said.
Ad. Article continues below.
Just weeks ago, Firth and Giuggioli were pictured spending time with Australia's High Commissioner to the United Kingdom, Alexander Downer, at the Commonwealth Fashion Exchange event at Australia House in London.
The pair were invited thanks to Giuggioli's work in eco-fashion. She runs a consultancy firm that helps business operate using sustainable solutions.
While news of the affair has made headlines due to the couple' high-profile status, it's a situation many 'regular folk' can relate to. Anyone who's been married for more than 20 years knows that relationships have moments of doubt that can lead to separations, affairs, resentment and ultimately, in many cases, divorce.
The fact that Firth and Giuggioli have gone public with their own marital difficulties is expected to shine a just how common their situation is and open a dialogue on how different couple's deal with affairs, jealously and forgiveness.
Can you relate to what they're going through? Have you ever separated or been divorced? Have you had an affair or been a victim of one?