Coldplay writes amazing one-off song for Houston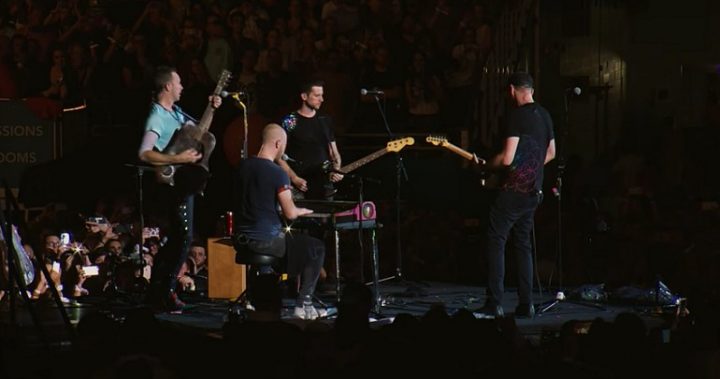 One of the world's biggest bands has paid tribute to Houston with a beautiful one-off song for the flood-ravaged city.
Coldplay was due to perform in Houston last Friday, but had to cancel their show due to Hurricane Harvey, which making its way over Texas at the time.
On Monday, they played in Miami, FL, and shared a special song they wrote for the city in the wake of the devastating winds and floods that have forced thousands to evacuate their homes and flee for their lives.
While Coldplay usually writes pop/rock music, they decided to give their new song a country twang in honour of Texas.
"This is because we all grew up loving country music, and of course that's kind of what we think of when we go to Texas," Martin said at the Hard Rock Stadium.
Ad. Article continues below.
"So, if you'll bear with us, this is a new song and we'll never play this again. It's a one-off and this is called 'Houston.' We're gonna sing it in Miami for everybody here, and we're gonna send it over there to everyone who missed the show."
The crowd cheered and clapped along as front man Chris Martin sang, "From Miami, we are sending love to Houston / We are praying that you make it through the rain / I know nothing's gonna break the will of Houston / Oh, how we can't wait to go down there again."
Check out the video below and give it a share if you think it's the kind of love Texas needs write now!
Hint: Skip to about 1:40 for the beginning of the song.
Are you a fan of Coldplay? Have you or anyone you know been affected by the flood?