Christopher Pyne delivers harsh smackdown on Lisa Wilkinson's joke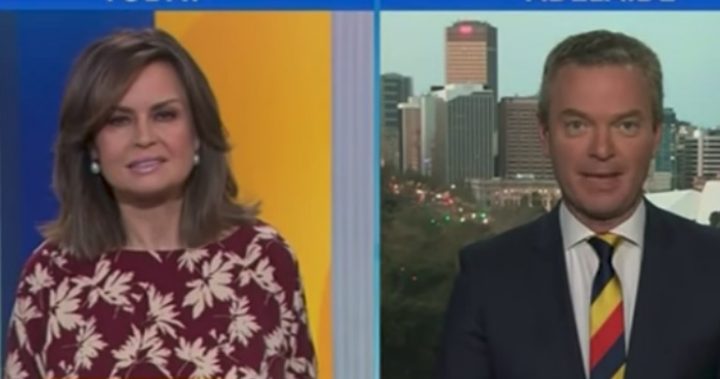 Following an incident where former PM Tony Abbott was allegedly headbutted by a marriage equality campaigner, Lisa Wilkinson attempted to crack a joke with government frontbencher Christopher Pyne on Today which completely fell flat.
Opening the interview by asking Pyne if he happened to be in Hobart last night, implying that 'yes' supported Pyne could have been the assailant, Pyne responded to quickly shut the host down.
"Lisa, that isn't even funny," he replied.
"People shouldn't be physically attacked for having a different view about marriage equality."
Read more: Tony Abbott: I was headbutted by a same-sex marriage supporter
Ad. Article continues below.
Tony Abbott alleged he was headbutted by a same-sex marriage campaigner in Hobart, Tasmania, leaving the former prime minister with a swollen lip.
Abbott told Macquarie Radio's 2GB that he was walking to his hotel in the city when a man approached him.
"A fellow sung out at me, 'Hey Tony'," Abbott told the radio show's host Steve Price. "I turned around, there was a chap wearing a 'Vote Yes' badge. He says, 'I want to shake your hand'.
"I went over to shake his hand and then he headbutted me. He wasn't very good at it, I've got to say, but he did make contact."
Do you think Christopher Pyne overreacted to the joke?