Céline Dion shocks audience with remix of 'My Heart Will Go On'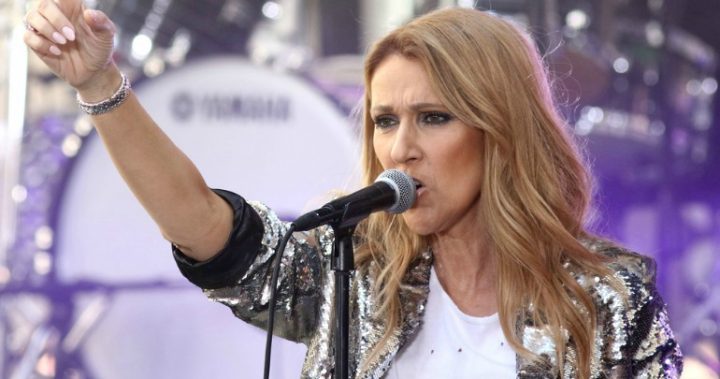 It's been one of the world's most loved songs for over 20 years but Céline Dion has reinvented her classic hit 'My Heart Will Go On'.
The track was originally released on the 1997 Titanic soundtrack and quickly became one of the most recognisable tunes around the globe.
Earlier this week, Dion proved that she could truly do anything with her music by performing a new version of her hit song. 
The 49-year-old surprised audiences at the OMNIA nightclub in Caesars Palace in Las Vegas after one of her own shows.
Ad. Article continues below.
She came out on stage in an astonishing silver frock, in line with her recent style makeover, and quickly launched into the hit song. 
At first, it appeared as though she was singing the song as fans know and love it.
But with the help of famed DJ Steve Aoki, the 'Because You Loved Me' singer gave fans a taste of an electric dance music version of the song about halfway through her performance. 
Ad. Article continues below.
She began jumping and even pulled the DJ on stage to bust some moves with her.
The star's dance actions became so eccentric that she ended up dancing around on her back at one point. 
She looked like she was having the time of her life as she got down low and shook what her mamma gave her. Love it! 
Read more: Vogue releases totally wild and wacky videos of Celine Dion
Ad. Article continues below.
The concert wasn't just for fun though; funds from the event went to the victims of the recent Las Vegas shooting massacre.
The tragic event killed 58 people and left a further 527 injured.
Vegas holds a special place in the mother-of-three's heart, given that she has spent much of her career performing in city. 
Ad. Article continues below.
Between 2003 and 2007, the Canadian-born songstress played over 600 shows at the Palace.
She also started a new residency there a few years back which is expected to continue until at least 2019.
Of the performance, Aoki said it was a dream come true. Taking to Instagram he said: "Two summers ago I made a remix to My Heart Will Go On and debuted it at Tomorrowland.
"Since then I've played it across the world and back. I've always wanted to do it live with the queen herself & when we mentioned the #VegasStrong charity event she was down!"
The performance had mixed reviews from fans.
Ad. Article continues below.
One person wrote: "This is so weird but I absolutely love it."
Another disagreed, saying: "She once used to work with real musicians… so sad."
What did you think of Céline Dion's performance? Have you seen her in Vegas or when she toured Australia in 2008?