Catherine Zeta-Jones and Michael Douglas' loved-up appearance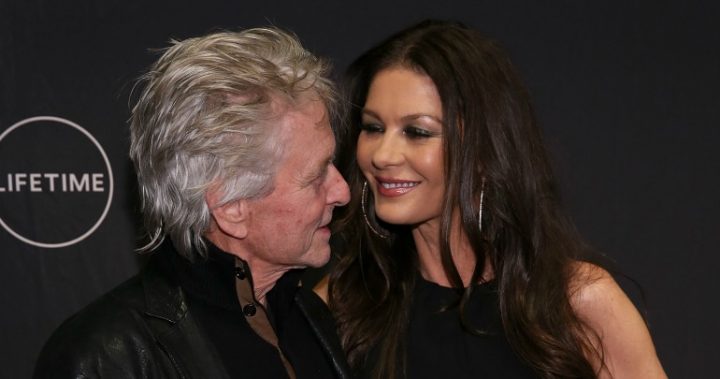 Who said romance in Hollywood was dead?
Catherine Zeta-Jones and husband Michael Douglas have walked hand-in-hand at a recent red carpet event.
Zeta-Jones, who is no stranger to the glitz and glam of a red carpet, decided to bring her loving husband along to a recent event.
Attending a screening of her upcoming film Cocaine Godmather, the loved-up couple stole the show as the cuddled and embraced each other on the red carpet.
The Mask of Zorro actress opted for a daring jumpsuit for the outing.
Ad. Article continues below.
Read more: Catherine Zeta-Jones' anniversary note to Michael is a real tear-jerker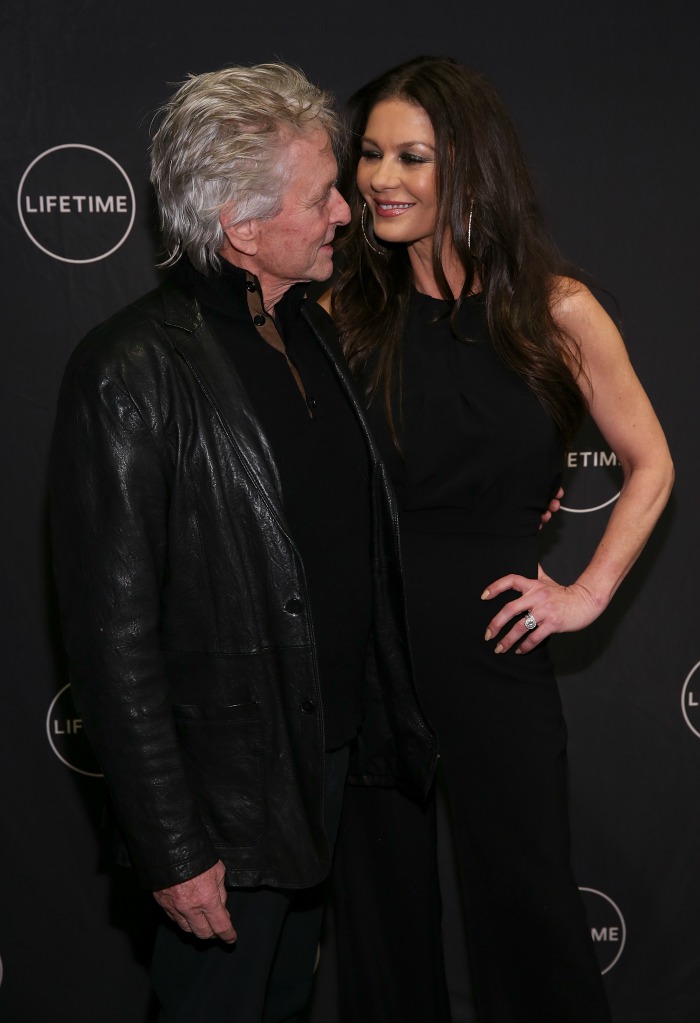 The mother-of-two showed off her toned arms in the sleeveless number, proving that age is no barrier when it comes to fashion.
Ad. Article continues below.
The black outfit complimented her stunning figure, while the flared trousers added a 70s vibe to her costume.
As always, Zeta-Jones wore glamorous makeup and decided to wear her luscious brown locks down for the event.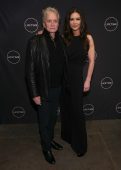 Douglas even matched his glowing wife's outfit!
Ad. Article continues below.
He wore a black leather jacket and smart slacks for the event.
Read more: Catherine Zeta-Jones flashes flesh in show-stopping gown
If that wasn't enough, the couple couldn't take their eyes off one another during the night!
It comes after the couple celebrated their 17th wedding anniversary.
Taking to Instagram, The Chicago actress took to Instagram to pay a tear-jerking tribute to her loving husband.
Ad. Article continues below.
"17 years ago today, I said 'I do' to my best friend and father of our two and a half month old son," she wrote.
"Thought it could never get better than that day, but it did. Happy anniversary darling, Michael.
"With you, in my life, and Dylan and Carys, every day could be a twelve hour fantastic party at the Plaza in New York. Love you."
In her upcoming film role, Zeta-Jones will play notorious Colombian drug lord, Griselda Blanco.
What do you think of Michael and Catherine's public displays of affection? How do you show your loved one how much they mean to you?