Cassandra Thorburn slams New Idea for printing 'cruel lies'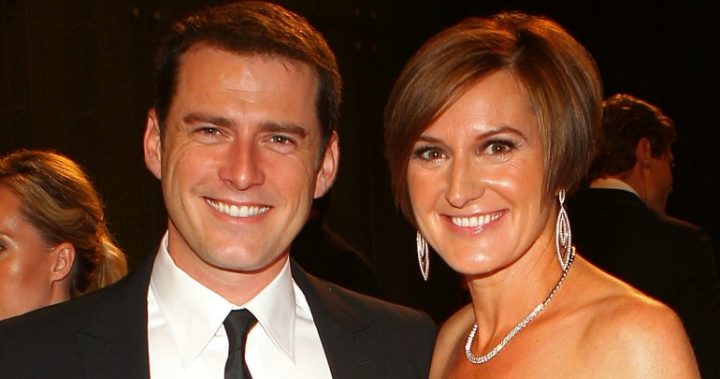 Karl Stefanovic's ex-wife, Cassandra Thorburn, has hit out at New Idea in a heartfelt online column for Now to Love.
Thorburn, whose divorce with Stefanovic was finalised last month, slammed an article which linked her to Lisa Wilkinson and a "purported pact to get final revenge" on Karl.
"I haven't spoken to Lisa since Karl left us for his new life last year. The last time she sent me a message was September 2016," Thorburn wrote.
She noted that the article included a photo of her that had been taken seven years ago, and which Lisa had been photo shopped into.
"What else is there to say – they can't even get my age correct. It's very flattering they have me at 42 – I'm actually 46, but thank you! These cruel lies they write and print need to be clarified," she explained.
Ad. Article continues below.
"The story in New Idea is beyond ridiculous, and I know the magazine has not spoken to any of my close friends. Shame on them for dragging my loyal support network into this.
"As this pathetic article suggests, I don't feel the need to exact revenge on Karl for leaving me — I'm just happy to be starting a new chapter of my life. I'm most content spending time with my three children and making plans for our future," she added.
The New Idea article also claimed Stefanovic had been flaunting his new girlfriend Jasmine Yarbrough at public events he "didn't take" Thorburn to.
The mum-of-three was quick to rubbish the speculation and said she and her ex-husband "created 21 years of memories" and that there was "no competition" between their lives then and now.
Thorburn also denied New Idea's claims that she is just "weeks away" from announcing a big career move.
Ad. Article continues below.
"I'd also like to know which major media outlets are negotiating a new role for me – as I'm not aware of any," she wrote.
"As I told Woman's Day last month, I'm in the final stages with our illustrator for the release of my first children's book early next year. Here's a little teaser – it features a wonderful character by the name of Leo Lion and his Bee Bee!"
"I'm just happy to be starting a new chapter of my life," said Thorburn.
Do you think magazines should face consequences for printing false claims about people? Do you still buy 'gossip rags'?