BREAKING: David Cassidy dies, aged 67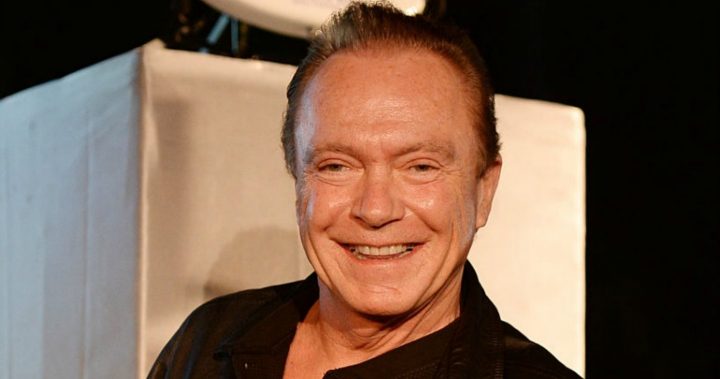 David Cassidy, '70s heartthrob and star of The Partridge Family, has passed away at the age of 67. 
Fans were waiting with baited breath to hear of updates to Cassidy's condition after it was revealed over the weekend that the singer was suffering from "multiple organ failure" and had been placed in an induced coma. 
Cassidy's family released an exclusive statement to People to announce the star's passing. 
"On behalf of the entire Cassidy family, it is with great sadness that we announce the passing of our father, our uncle, and our dear brother, David Cassidy," the statement reads. 
"David died surrounded by those he loved, with joy in his heart and free from the pain that had gripped him for so long. Thank you for the abundance and support you have shown him these many years." 
Ad. Article continues below.
Cassidy passed away from organ failure in Fort Lauderdale, Florida. He had been in intensive care for liver and kidney failure. 
Cassidy's son, Beau, shared an update on his father's Facebook on Sunday: "Unfortunately David is very sick. However he is getting the support he needs, surrounded by the people he loves most. Thank you very much for your love and concern that you have expressed in your messages to him." 
The Daydreamer singer has been open about his battle with substance abuse over the years, and had attended rehab multiple times in an attempt to regain control over his life. 
People also reports a source saying that the "many family issues" that resulted from Cassidy's alcoholism had been put aside as his family rushed to support him in his final days. 
Condolences are already pouring in from all over the world. 
Ad. Article continues below.
"So sad to report the passing of David Cassidy," Monkees bass guitarist Peter Tork wrote on Facebook. "Wishing peace to his family and friends during this difficult time." 
Plans for a memorial service will be announced at a later date. 
What was your favourite David Cassidy song?