Blake Shelton is People's Sexiest Man Alive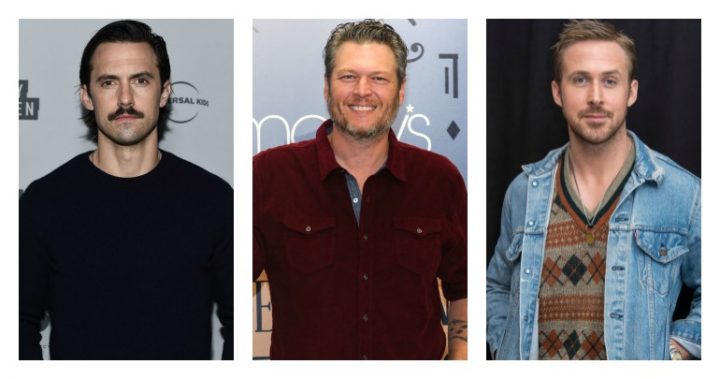 From Brad Pitt to Harrison Ford, People's Sexiest Man Alive has been showcasing the finest men on earth since 1985.
After months of build up, the magazine finally has revealed this year's winner is country singer Blake Shelton. 
The 41-year-old told People, "I've been ugly my whole life, if I can be sexy for a year, I'm taking it!"
Shelton spent a decade in country music before his popularity surged in 2011 when he became a judge and mentor on NBC's The Voice.
He told People that he could not wait to tease his fellow Voice judge and Maroon 5 frontman Adam Levine, who won the crown back in 2013.
Ad. Article continues below.
"I'm not going to treat this like High Jackman or one of those guys who's humble about it. People are going to hate me for this."
It appears Shelton is already having plenty of fun with his new title. He shared an image on Instagram with the caption, "Don't hate me because I'm beautiful."
Shelton was formerly married to country singer Miranda Lambert and has been dating No Doubt singer Gwen Stefani for two years. 
Ad. Article continues below.
The full Sexiest Men list for 2017 is yet to be released, but People have dropped a few teaser names to whet the appetite. 
Unfortunately, there is a severe lack of over-60s hunks on the list! 
'The Sexiest Thrill Seeker' went to High School Musical star Zac Efron (your teenage grandchildren will definitely know who he is), while rapper 50 Cent nabbed 'The Sexiest Triple Threat'.
La la Land star Ryan Gosling was crowned 'Sexiest Mystery Man'. 
Men who have won the title through the years (who are now over 60 and looking great!) include Mel Gibson, who won the first title ever, Harrison Ford, Sean Connery, Pierce Bronson, Richard Gere and, although he's not 60 just yet, 56-year-old George Clooney.
Do you think Blake Shelton deserved the title? What are your thoughts?