Bindi Irwin shares touching tribute to mum and brother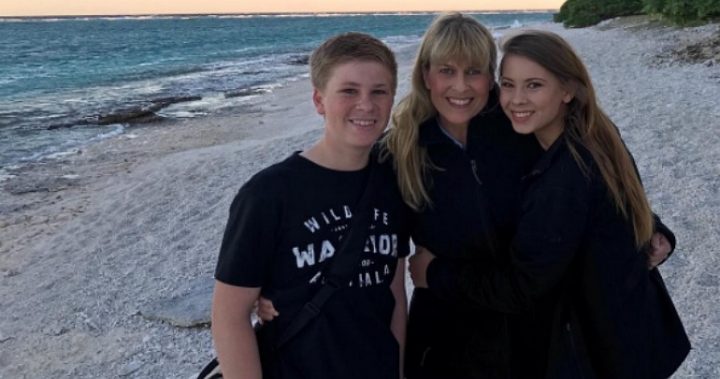 Bindi Irwin and her family haven't exactly had an easy ride through life, but past tragedies seem to have only brought them closer together.
The Dancing with the Stars champion shared a gorgeous family snap in her Instagram page on Monday and wrote a sweet tribute to her beloved mother Terri and little brother Robert.
"The most loving, kind, wonderful family in the whole world. I am so blessed. There are no words to describe how much I love my gorgeous mum and brother," she wrote alongside the photo.
Ad. Article continues below.
She also shared a sweet photo with her American boyfriend Chandler Powell, who she has been dating since 2014.
"My love. Today, tomorrow, always," she wrote.
The Irwins found fame in the nineties when 'crocodile hunter' Steve Irwin became a television favourite for his enthusiastic run-ins with some of the world's most dangerous animals.
Ad. Article continues below.
He was at the height of his fame when he was tragically killed in 2006 by a stingray barb to the heart while filming at the Great Barrier Reef in fa-north Queensland, Australia.
Despite missing their beloved husband and father, Terri, Bindi and Robert have continued Steve's work and work tirelessly to protect wildlife around the world.
The family haven't restricted themselves to just wildlife though.
Bindi won hearts and the top prize on Dancing with the Stars (America) in 2016 for her amazing performances with dance partner Derek Hough.
Are you a fan of the Irwins? Do you remember watching Steve Irwin on TV?