Barbra Streisand's gorgeous puppy wore Ralph Lauren to Christmas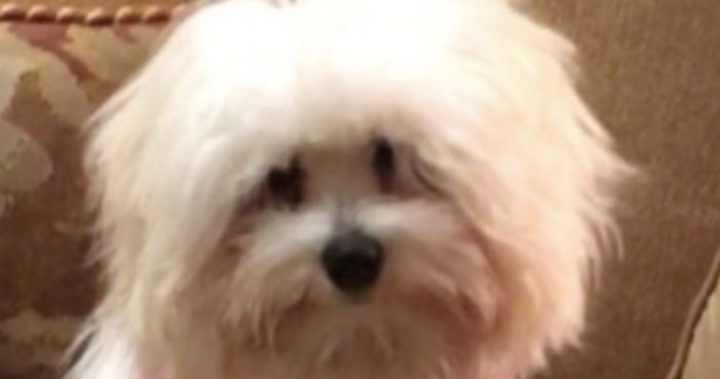 In splendid Christmas moments being celebrated on Twitter today, the cutest sight of all is a tweet by Barbra Streisand of her dog "Miss Fanny" all dolled up in Ralph Lauren and ready for a party.  
Miss Fanny in Ralph Lauren pic.twitter.com/hkAG83y0wV

— Barbra Streisand (@BarbraStreisand) December 24, 2017
Barbra's dog Samantha, long time Instagram companion, died earlier this year.  Months later she proudly introduced Miss Fanny to the world.  And now here she is, all dressed up for the season!
Ad. Article continues below.
One of our Mount Gravatt crews on Christmas Eve patrol have just sent us this INCREDIBLE Body Worn Camera vision from a break and enter they just attended! ???? pic.twitter.com/oy9FBxHagY

— Queensland Police (@QldPolice) December 24, 2017