Barbra Streisand has a very snappy comeback for age-shaming tweeter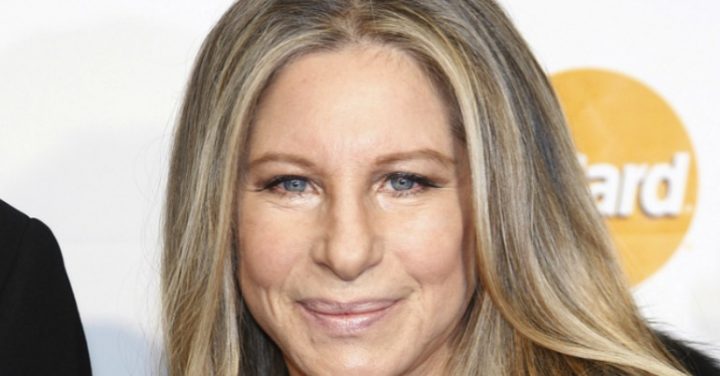 Ouch! Never try to age-shame a lady, because she will have you in her sights.
Barbra Streisand locked horns on Twitter with a parody account in the name of US President Donald Trump's right-hand-man John Kelly, after the account implied that she was hiding her true appearance.
The 75-year-old star had tweeted to the parody account @GenJohnKelly, that purports to be representing the recently appointed chief off staff, suggesting that Kelly should be "gagged".
While it's clear that the account isn't really owned by Kelly – the Twitter bio lists him as a 'medal of honor parody recipient' and it lacks the blue tick of official recognition – the anonymous owner, who tweets about politics in Kelly's name, couldn't resist firing back.
Barbara Streisand can't you update your Twitter photo to show how you really look at 75? https://t.co/3lAhiikfI7

— John Kelly (@GenJohnKelly) September 23, 2017
Ad. Article continues below.
Streisand wasn't taking that laying down, quickly firing back that she'd replaced her photo with one taken at the celebrity-packed hurricane relief telethon this month.
You're absolutely right! I was 73. Have just posted a new one for you… taken earlier this month https://t.co/KDKDc7tn0O

— Barbra Streisand (@BarbraStreisand) September 23, 2017
It's not clear whether the singer was aware that she was engaging with a fake Twitter account, but her fans loved Streisand's snappy comeback regardless, earning her more than 10,000 likes in less than a day.
Ad. Article continues below.
Barbra on fire with these clap backs ??

— Alexis Hager (@MickeyLove662) September 23, 2017
The 75-year-old certainly isn't worried about her appearance, having appeared on magazine cover wearing nothing but a men's button-up shirt and ver high heels just a year ago.
Should age ever be used as a putdown, whether it's implying someone is too young or too old?