Barbra Streisand and Michael Buble nail 'It Had To Be You'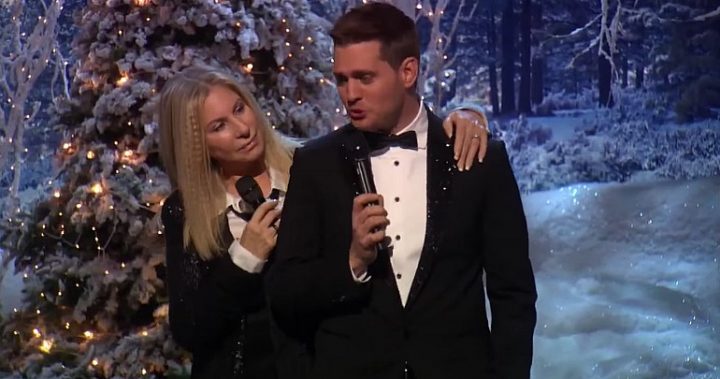 When it comes to powerhouse voices that send chills down your spine, Barbra Streisand and Michael Buble are up there with the best of them.
While they're both wonderful on their own, the duo made dreams come true when they untied for a duet in 2014 on Buble's fourth annual Christmas Special and sang a spine-tingling rendition of 'It Had To Be You'.
The pair had previously dueted on the song for Streisand's album Partners and weren't afraid to have a little fun with it for the live stage version.
Not long after the show aired, Buble told Entertainment Weekly he was almost beside himself at having Streisand perform with him.
"Besides the Fallon Show, she told me the last time she guested on a show like this was a little over 50 years ago," he said.
Ad. Article continues below.
"What a coup for me to have Barbra, not just to get her, but to just, to have it be a complete blissful experience and both of us just making each other laugh and connecting together.
"There's no bigger legend out there."
Take a look at their wonderful performance below! It's never too late to spread the Christmas cheer!
Are you a fan of these two singers? Did you listen to the Buble Christmas album this year?