Aussies loving Tim Minchin's hilarious same-sex marriage song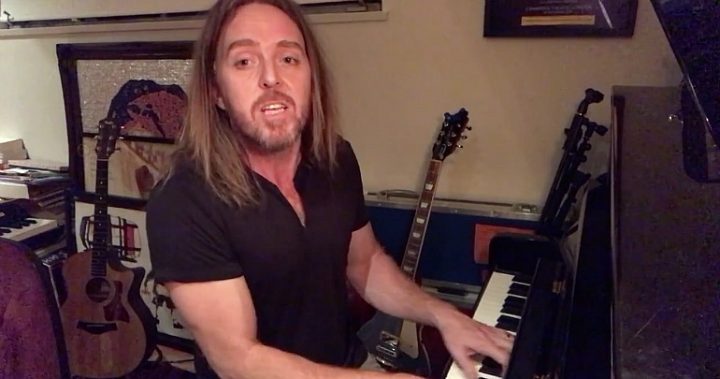 Australian comedian Tim Minchin has made his views on the same-sex marriage postal vote clear with a hilarious cover of the classic tune 'I Still Call Australia Home'.
Minchin released the song on his Facebook page, swapping the heartfelt lyrics for dirty language and cheeky innuendo about the country's attitude towards gay rights.
Minchin sings:
"I'm always travelling, but wherever I stay
"People love Aussies, and they generally say
"They think we're kind, fun and funny
"Tall, tanned and toned
"And a little bit racist, and a little bit home-ophobic."
In a later verse, he sings:
Ad. Article continues below.
"One day we'll all be together once more
"Once they do their bloody jobs, and change the f***ing law."
The Peter Allen song shot to fame in 1998 when the Australian children's choir belted out the tune on the now-iconic Qantas television advertisement.
While the original is known to bring a tear to the eye of the roughest true blue Aussie, Minchin's cover has left people in stitches.
The video had already been viewed more than 2 million times, less than a day after its release.
Language warning. Don't forget to put the volume up!
Ad. Article continues below.
Read more: Tony Abbott slams same-sex marriage vote as PC ploy
The government announced they would hold a $122 million postal vote on same-sex marriage after failing to secure the planned plebiscite in Parliament.
It has received wide-spread backlash from the Opposition as well as media commentators and voters who vented their frustrations at the move on social media.
On Friday, Bill Shorten delivered a fiery speech in Parliament directed at the prime minister, who he said was "responsible for every hurtful bit of filth" the debate on same-sex marriage would generate ahead of the vote.
Ad. Article continues below.
"Every hateful ideological hobby horse will be saddled up for this vote and it is clear who is responsible," Shorten said.
"In less than 48 hours the Prime Minister has gone from promising to call out extreme voices to saying they are entitled to their view."
Read more: Leaked tape reveals government's plan for same-sex marriage
Do you think the postal vote is a good idea or a waste of money? How will you be voting?