Andy Murray's immediate tennis future in doubt following severe injury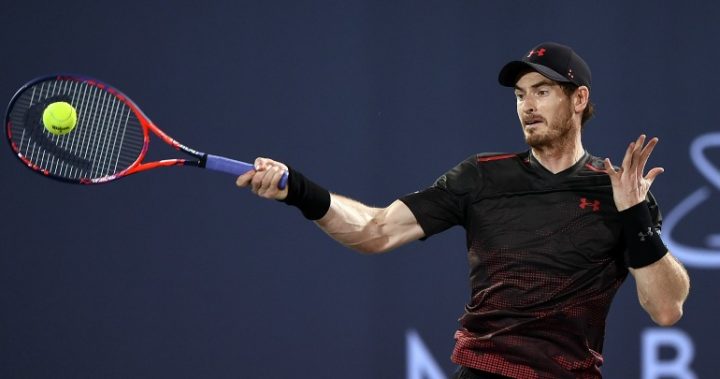 He's one of the biggest tennis players in the world but Andy Murray has suggested that his immediate tennis future is on hold following a nasty injury.
The 30-year-old from Glasgow has been forced to pull out of the Brisbane International tournament on Tuesday afternoon following an ongoing hip problem.
The three-time grand slam winner took to social media with an emotional post to explain to fans what was happening.
He firstly apologised to Brisbane Tennis for withdrawing from the competition at such late notice.
Ad. Article continues below.
The athlete then explained to fans what had happened.
He chose to share a photo of himself as a young child for the post.
"I've obviously been going through a really difficult period with my hip for a long time and have sought council from a number of hip specialists," Murray wrote.
"Having been recommended to treat my hip conservatively since the US Open I have done everything asked of me from a rehab perspective and worked extremely hard to try get back on the court competing."
Ad. Article continues below.
He explained that after playing a few practice matches in Brisbane with some of the world's top players, he knew he would need to reassess his options.
Murray continued: "Obviously continuing rehab is one option and giving my hip more time to recover.
"Surgery is also an option but the chances of a successful outcome are not as I high as I would like which has made this my secondary option and my hope has been to avoid that. However this is something I may have to consider but let's hope not."
He explained that he chose to post a picture of himself as a child because even back then, he wanted nothing more than to play tennis.
The father-of-two, who was also expected to play at the Australian Open, said he hadn't decided whether he would be competing or not.
Ad. Article continues below.
"In the short term I'm going to be staying in Australia for the next couple of days to see if my hip settles down a bit and will decide by the weekend whether to stay out here or fly home to assess what I do next," he said.
He concluded his message by telling fans he couldn't wait to see them back on the court again soon.
His followers quickly rallied behind him and sent their messages of support to Murray.
One fan wrote: "Thank you for your raw honesty Andy. I love that little kid inside you, my love for tennis is the same! Do just what you need to do to get yourself better – take care of you first and foremost. God bless xxx"
Another added: "Must be heart breaking not to be able to do something you love especially when you have been number one in the world, hopefully you will overcome this, good luck Andy."
A third message read: "Absolutely gutted. Sending you lots of positive healing vibes in the hope that we will see you back on court some day soon, not the same without you."
Are you a fan of the tennis? Do you have a message of support for Andy?