Andrew O'Keefe to leave Weekend Sunrise, to focus on family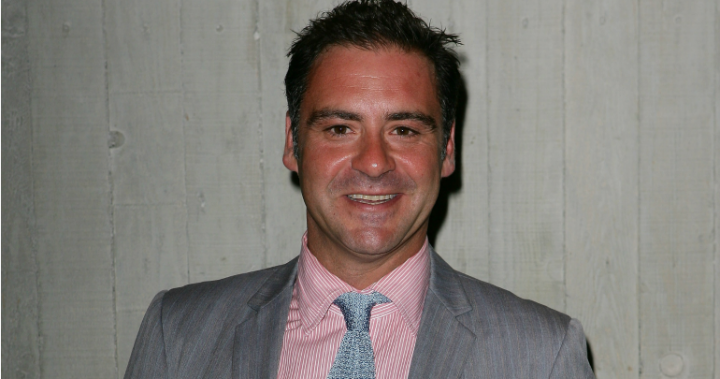 High-profile host, Andrew O'Keefe announces he's leaving Weekend Sunrise, after 12 years, to focus on his family. 
The former Deal or No Deal host made the surprise announcement on Friday. 
O'Keefe will continue his full-time gig on The Chase Australia, as well as 'other projects' within the Network. 
The 46-year-old, revealed that he's leaving the show to spend quality time with his family, including his three children. 
"As much as I love my Weekend Sunrise family to bits, I think it's time to give the weekends back to my real family," O'Keefe said in an official statement on Yahoo7!
Ad. Article continues below.
"There are many overdue camping trips and too many unseen soccer matches to catch up on," he added. 
O'Keefe went on to say that he loved working alongside his colleagues and calls them 'family'.
Sunrise Executive Producer, Michael Pell, thanked O'Keefe for his contribution as the shows longest-serving host. 
"He's made us laugh and he's made us think," Pell said. "I thank Andrew for his enormous contribution and wish him well as he reclaims his own weekends. Andrew will always be a member of the Sunrise Family."
The acclaimed host has been on Weekend Sunrise since 2006. 
Ad. Article continues below.
Seven's Network Director of News and Public Affairs, Craig McPherson, said few bring as much 'passion' and 'energy' to a hosting role, like O'Keefe. 
"Andrew has been instrumental in Weekend Sunrise's dominance over many years. Few bring as much passion and energy to a presenting role. I wish him every success in his future endeavours," he added. 
Insiders have confirmed that Channel Seven is set for dramatic changes to the Sunrise 'family' in coming moths, as there is speculation that weekday co-host David Koch, is urging to go to a four day week, The Sydney Morning Herald reported.  
"So, to all the beautiful people with whom it's been my profound pleasure to work, and to all the viewers who've been our friends for so long, thank you and adios.See you at the much more civilised hour of 5pm," O'Keefe concluded.
An announcement of a new Weekend Sunrise co-host will be made in coming weeks, Yahoo7! confirmed. 
Did you enjoy watching Andrew O'Keefe on Weekend Sunrise? Will you miss him?