American Idol darling Carrie Underwood hospitalised after fall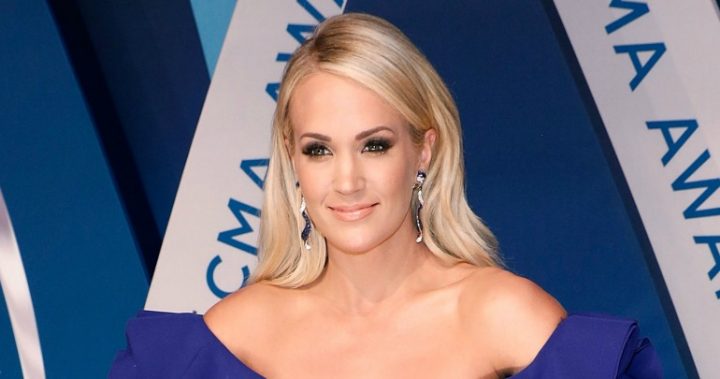 Carrie Underwood became a household name when she won the fourth season of American Idol, winning the hearts of many around the world.
That was back in 2005, and since then she's not only gone on to win Grammy awards and Billboard Music Awards, but even had a few acting roles too, including on How I Met Your Mother and Sesame Street (as Carrie Underworm), as well as the movie Soul Surfer.
She also collaborated with Keith Urban for the song 'The Fighter', which they performed together at the 2017 CMT Music Awards. 
But the 34-year-old superstar's had a lot less luck this week, ended up in hospital after a fall in which she sustained multiple injuries, included a broken wrist that required surgery.
A statement explained that she took a hard fall on some steps outside of her home.
Ad. Article continues below.
"While there were no life-threatening injuries, she was taken to the hospital to be treated. She sustained multiple injuries including a broken wrist and some cuts and abrasions from the fall," the statement said.
She was unable to perform at a benefit show due to the accident, and it might be a while before she's performing again.
"Her recovery will take some time and she appreciates all prayers and well wishes," the statement said.
The country music star posted a message on social media to say thank fans for their support, even saying she was glad to have the best hubby in the world to take care of her. She's referring to Mike Fisher, a former professional ice hockey player, whom she married in 2010.
Thanks so much for all the well wishes everybody…I'll be alright…might just take some time…glad I've got the best hubby in the world to take care of me.

— Carrie Underwood (@carrieunderwood) November 12, 2017
Ad. Article continues below.
She's now posted to update to say she's had surgery on the wrist and it had gone well.
'I just wanted let everyone know that I'm doing great. Had surgery on my wrist yesterday & all went well … even though I'll be setting off airport metal detectors from now on … I'm so thankful for the doctors, nurses, family & friends who've been taking such great care of me,' Carrie wrote on Twitter.
A few days before the accident Underwood co-hosted the 2017 CMA Awards for the 10th consecutive time, with co-host Brad Paisley.
Ad. Article continues below.
Are you a fan of hers? Did you watch her win American Idol?