Alan Bond's 'final words' from beyond the grave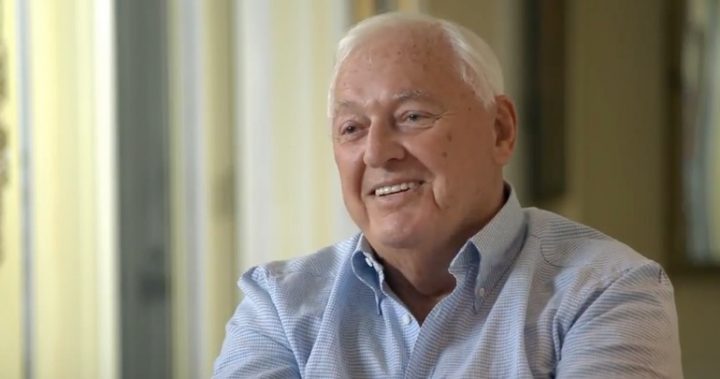 Infamous WA businessman Alan Bond's last interview has been released two years after he died.
In the video posted to YouTube, Bond reflects on his regrets and the highs and lows he experienced throughout his high-flying career.
He was considered equal parts hero and villain as at varying times throughout his career, Bond was the world's biggest gold producer, Australia's biggest brewer, and a real estate and media mogul
But it seems even with a long string of successes under his belt, Bond had regrets, just like anyone.
The interview was recorded as part of an internet series called The Thread.
Ad. Article continues below.
In the clip, Bond talks about the America's Cup sailing race win in 1983 and how he felt cut down by Australians and its culture of tall-poppy syndrome.
"I think I'm the outstanding candidate," he said. "I think Australians by and large love to build you up but by the same token they're equally as determined to not let you go too far."
Despite this lament, Bond capitalised on his international fame when he won America's Cup by growing his business empire including the Swan Brewery and Channel 9.
WA News reported that Bond's empire quickly fell apart after he purchased the Bell Group which then collapsed.
It is still the most expensive and longest running litigation in Australian history.
Ad. Article continues below.
Bond admitted it was ego that often lead to his mistakes.
"We can do anything, anywhere," he said. "Unfortunately I think a little bit gets control of you and you start believing the rhetoric which you've got to bring your feet back to the ground which in hindsight is a wonderful thing, mind you."
Despite his financial success, in 1992, Bond was declared bankrupt with nearly $2 billion in personal debt. He was later sentenced to seven years in jail.
Watch the entire video here: