Actress uses charitable donations to undermine US vice president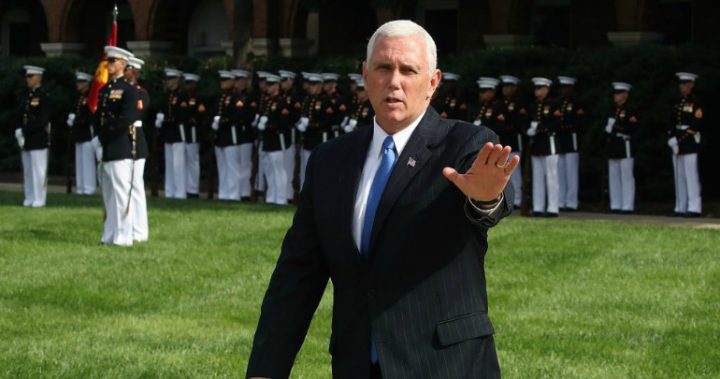 American actress Mila Kunis has revealed that she's been pranking the vice president of the United States ever since he took over the position in January 2017.
The 34-year-old appeared on the talk show Late Night with Conan O'Brien on Thursday, November 2 and made the comments while chatting to the host. 
"This is when a lot of hate mail comes my way," Kunis said. "I apologise if I'm offending anybody. I disagreed with some of the stuff that Pence was doing and was trying to do. And so, as a reminder that there are women out there in the world that may or may not agree with his platform, I put him on a list of reocurring donations that are made in his name to Planned Parenthood."
Mike Pence has been very vocal about his dislike of Planned Parenthood, a non-profit organisation that provides reproductive health care. In addition to helping provide birth control, emergency contraception, clinical breast examinations, cervical cancer screening, pregnancy testing, testing and treatment for STIs and STDs, sex education, and vasectomies, Planned Parenthood also offers abortions. 
Read more: Trump's VP Mike Pence used a private email account for official business
Ad. Article continues below.
Pence, a staunch pro-life advocate, has signed anti-abortion legislation and pushed for congress to de-fund Planned Parenthood.
When Donald Trump won the US presidential election in November 2016 and Pence became vice president-elect, thousands were furious as part of the election campaign had included promises to restrict women's rights to abortion. 
According to a statement released by Planned Parenthood last year, at least 20,000 donations had been made to the organisation in Pence's name. It's unclear if many (or any) of these were reocurring donations, but Kunis hasn't given up her charitable protest. 
"This happens every month?" O'Brien asked his guest. 
"Every month to his office he gets a little letter that says, like, 'An anonymous donation has been made in your name,'" the Bad Moms actress confirmed.
Ad. Article continues below.
Read more: US Vice President arrives in Australia, but it's not all business 
As the audience began to laugh, Kunis was quick to point out that she doesn't look at her actions as a way of pranking the vice president.
"I literally … this is just, like, I strongly disagree and this is my little way of showing it." 
"It's your peaceful protest," O'Brien suggested. 
"It's a peaceful protest, exactly," Kunis said. 
How would you feel about someone donating to an organisation you detest in your name?