Celebrity status did not spare Dick Van Dyke from age discrimination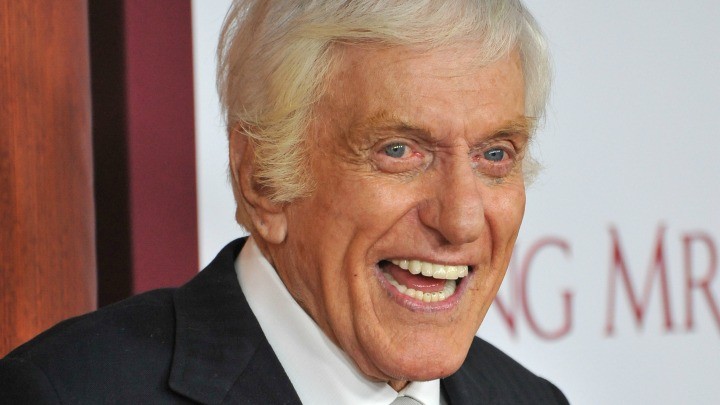 It seems not even the most famous of Hollywood celebrities are safe from age discrimination.
Dick Van Dyke has opened up to the Daily Mirror about some of the age discrimination he's faced as a 90-year-old.
Some of the things that have been said to the legendary actor will shock you!
Famous for starring in Mary Poppins and Chitty Chitty Bang Bang, Van Dyke said the age discrimination comes down to whether or not people recognise him.
"If I'm recognised I'm treated very nicely, but sometimes if they think I'm just an old guy, I don't get much attention at all," he said.
Ad. Article continues below.
Read more: Dick Van Dyke shows he's still got it at 90
He recounted the story of walking into a Tommy Hilfiger store and being told by a young salesgirl "I don't think you'll find anything you like here".
Can you imagine that?
Van Dyke also had a similar experience while buying a purse for his 44-year-old wife Arlene Silver.
"I was at a designer handbag shop, and said, 'Can I see that purse on the shelf?'," he said.
Ad. Article continues below.
"And the salesgirl said, 'Sir, I don't think you could afford that'"
Read more: At age 90, Dick Van Dyke is dancing again
The legendary actor has described age discrimination as the "last acceptable discrimination".
"It's sad because elderly people used to be respected for their experience and wisdom but they get sidelined and it's too bad," he said.
So what about when he's out and about with his younger wife?
Ad. Article continues below.
Van Dyke revealed he doesn't get much hassle when they're out together.
"We get, 'Is this your daughter?' That happens a lot, and I'm very proud to say, 'No, it's my wife.'," he said.
"But people have never been insulting to us."
Read more: 90 years of Dick Van Dyke
You could say Van Dyke has taken growing old with a spoonful of sugar.
Ad. Article continues below.
Just last week he treated diners to a acapella rendition of the theme song from Chitty Chitty Bang.
As the saying goes, you can't keep a good man down!
Have you ever experienced discrimination based on your age?