Cat's bid for freedom inspires humour around the world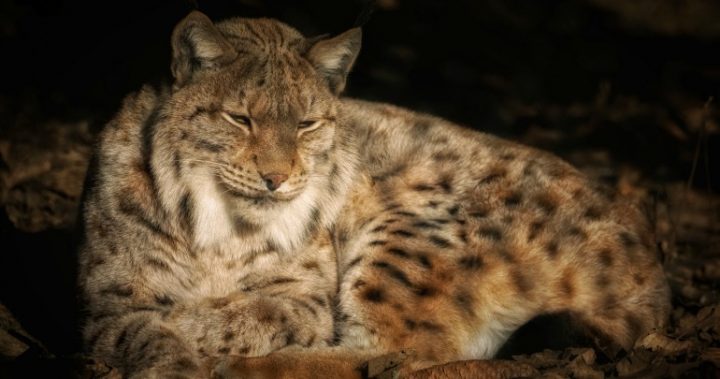 When a cat escapes from an enclosure, it's not normally big news.
But when it is a bobcat living in the Smithsonian National Zoo, that is another story.
The Zoo alerted people to the missing animal while advising she was not a risk to humans.
Even so, schools in the area cancelled their recess breaks after the news came out.
A female bobcat has escaped. Bobcats are not known to be aggressive to humans. Sighting call 202.633.7362 https://t.co/7Y5cmCEkpp pic.twitter.com/QLM6Im7418

— National Zoo (@NationalZoo) January 30, 2017
Ad. Article continues below.
For almost two days Ollie was missing and in that time she became a symbol of freedom.
There was even a Twitter parody account was set up about her adventures.
It's not my fault that I have a resting bitch face. https://t.co/8uqAeLW70n

— Ollie the Bobcat (@OllieBobcat) January 30, 2017
A tip from a visitor spotted her crossing a walkway which lead to capture.
Ad. Article continues below.
It was not a surprise she was found near a birdhouse.
Given the all clear after a trip to a veterinary hospital Ollie is now back in her enclosure.
Female bobcat Ollie found on Zoo property. Facebook Live broadcast @ 5pm press con https://t.co/XCJPq5wsn3 @FONZNationalZoo @smithsonian pic.twitter.com/jqIYMxSVXE

— National Zoo (@NationalZoo) February 1, 2017
It is not uncommon for animals to go missing from zoos.
Ad. Article continues below.
Previously a male agouti went missing from the same zoo but was found in half an hour.
There is a story of seven chimpanzees who escaped from the Kansas City Zoo after making a ladder fashioned from a tree branch, one of the more unique tales of escape.
Australian Zoo's have also been known to have an escapee or two.
An Owl went missing from Adelaide Zoo this week during a routine bird show, believed to have been spooked.
It is still on the loose, so keep an eye out if you are in the area.
Ad. Article continues below.
If you happen to be travelling in the US and  also spot a red panda roaming around anywhere, let the Virginia Zoo know.
Their red panda named Sunny went missing last week and has yet to be found as well.
Zones and thermal camera have been used in the search but so far there have been no leads.
Have you ever had a close encounter with a wild animal?