Cassie Sainsbury's fiancé accuses fellow Aussie of setting her up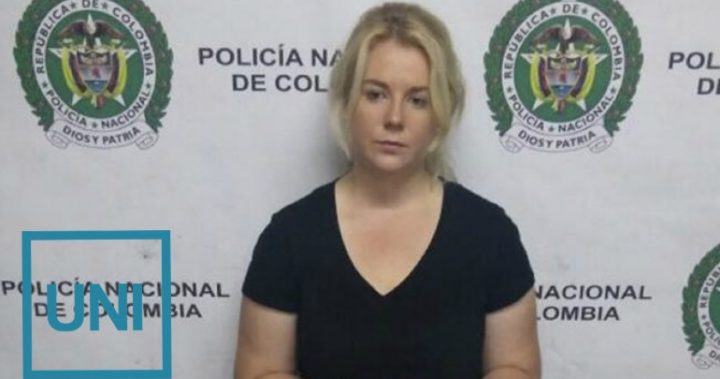 Cassie Sainsbury's fiancé says she was lured to Colombia by a fellow Australian who set her up and left her out to dry after she was busted with 5.8 kilograms of cocaine by authorities in Bogota.
Scott Broadbridge told Seven's Sunday Night that Sainsbury's sudden trip to Colombia came as a surprise to him and that a group of Aussies are involved in the crime.
He also admitted he had seen payments from the group go into a bank account.
Previews from the interview also show snippets of a telephone call with Sainsbury where she says she is "shocked" and "did not expect this".
The interview comes a week after Broadbridge and Sainsbury's family flew into Bogota to visit her at the notorious El Buen Pastor jail where she has been held for the past month.
Ad. Article continues below.
Broadbridge and Sainsbury's family have each visited her separately , with reports they are clashing over how to deal with the situation.
Last week, the family made an appeal to the public to help them pay for Sainsbury's legal fees, which are quickly stacking up.
She has claimed she is being targeted by her fellow prisoners and that the language barrier is making things even more difficult.
Sainsbury has maintained her innocence, claiming she was not aware her luggage had been stuffed with drugs.
Take a look at the preview here and tell us what you think.
Do you think Cassie was set up? Do you feel sorry for her?